3.2 V 700Ah Thunder Sky Winston LiFePO4 Battery TSWB-LYP700AHA

Thunder sky Winston battery is a leading Lithium Iron Phosphate (LiFePO4) battery producer providing high power lithium-ion battery,which is widely used in electric vehicle, solar power station,energy storage system and marine energy storage project. Evlithium is official dealer and technical support center providing local service in European North America and Australia. Evlithium is official leading partner of Thunder Sky Winston LiFePO4 batteries providing sales,technical support and shipping service.there are 40Ah-1000Ah high power Winston LiFePO4 battery for EV and energy storage application. the cycle life is over 2000 times at 80% DOD.



MODEL:TSWB-LYP700AHA
Nominal Capacity :700AH
Operating Voltage:2.8V~4.0V
Weight:21kg±300g
Dimensions:627×67×306(mm)
Get the high quality LiFePO4 Batteries from our assorted range of products. The highly protected batteries exhibit superior performance with an extended battery life. We offer extensive warranties on each of our lithium iron phosphate (LiFePO4) battery. Contact us to find the best of prices for LiFePO4 batteries.

We also offer sample orders on request for customers to assess the products and accessories.

Get the export quality LiFePO4 batteries from the most reliable supplier. Buy low cost heavy-duty Lithium Iron Phosphate rechargeable battery of various capacities.


Winston Battery Operator's Manual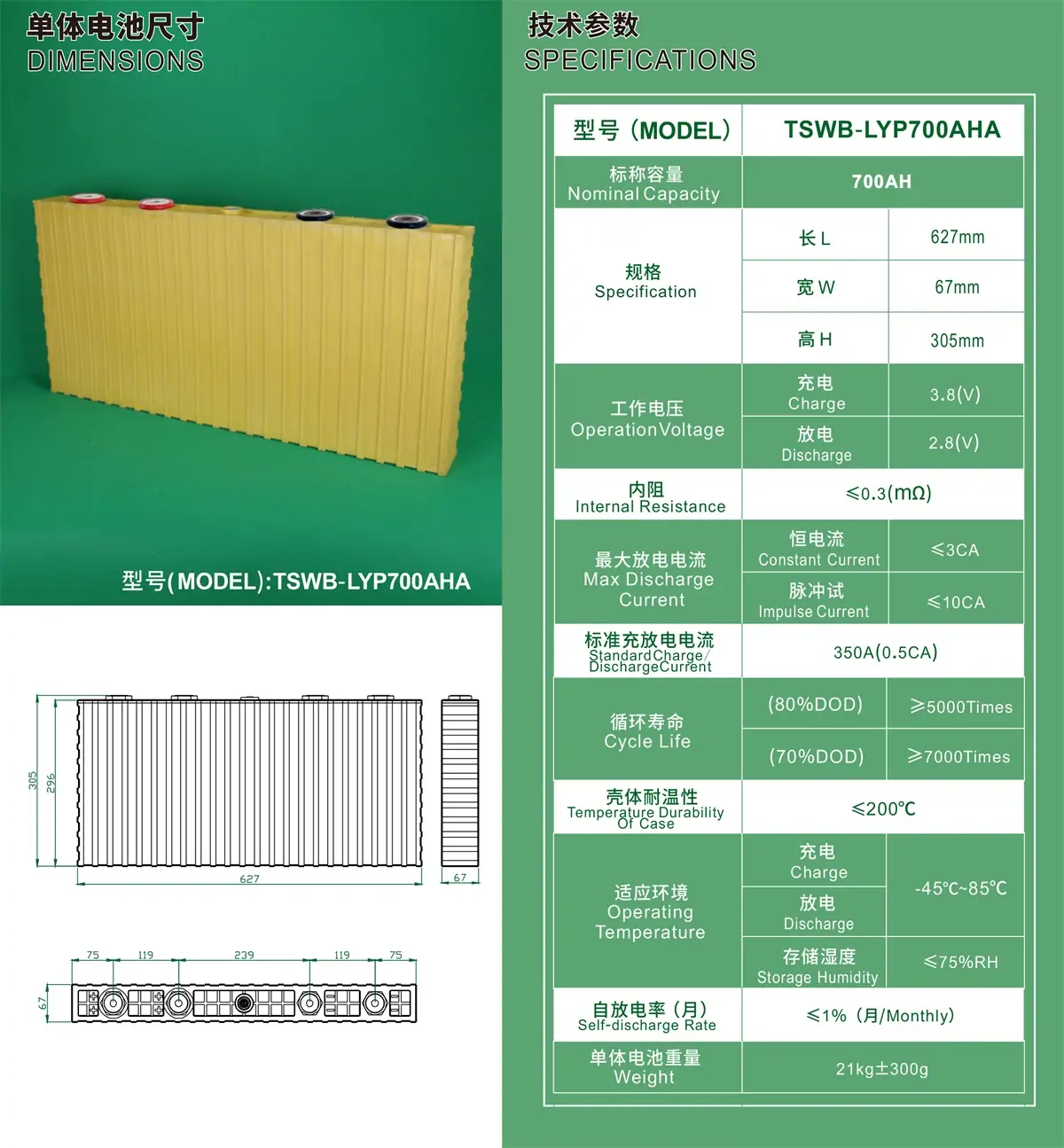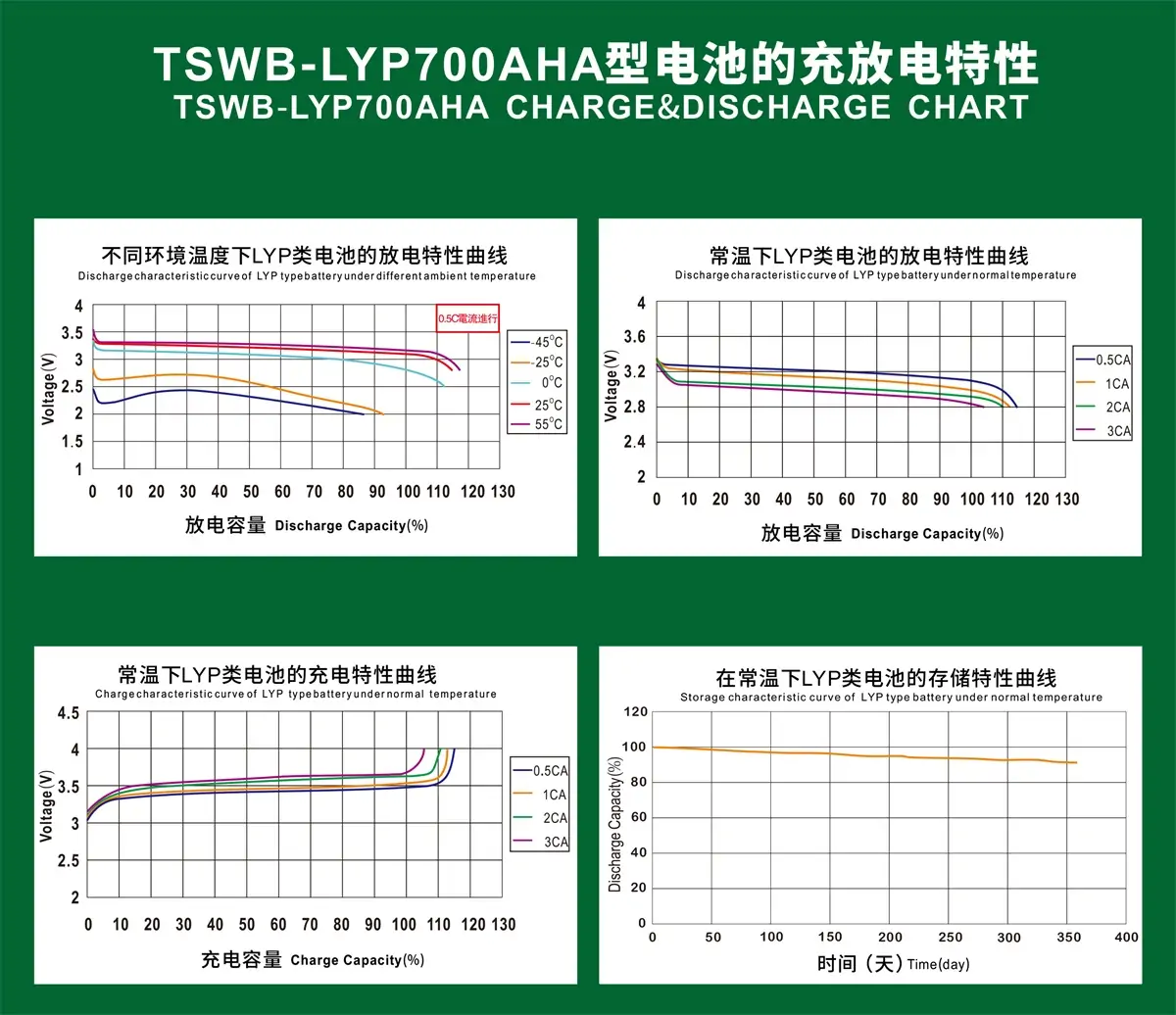 Packing and applications of Thundersky Winston 3.2V 700AH LiFeYPO4 Lithium ion Batteries
Recent Shipments of TSWB-LYP700AHA 700Ah LiFeyPO4 Battery:

1. 3.2V 700Ah Winston lifepo4 batteries to Trinidad -- on 07-31-2023
2. 700Ah Winston LiFeYPO4 Battery Cells For Sailboat --on 06-28-2023
3. 700Ah Winston Battery cells were shipped to Malaysia -- on 06-15-2023