24V 48V forklift battery chargers shipped to South Africa
Recently, a South African customer ordered six 24V and 48V chargers for their lithium forklift batteries.
According to different input requirements, we provide customers with 24V 200A 6KW chargers suitable for single-phase 220VAC input and 48V 200A 12KW chargers for three-phase four-wire 380VAC input. We set the maximum output voltage of the 24V charger to 28.8VDC, and the maximum output voltage of the 48V charger is set to 57.6V. Since we couldn't find the same type of output plug the customer used before, we reserved the output harness, and they can install the plug by themselves according to their needs.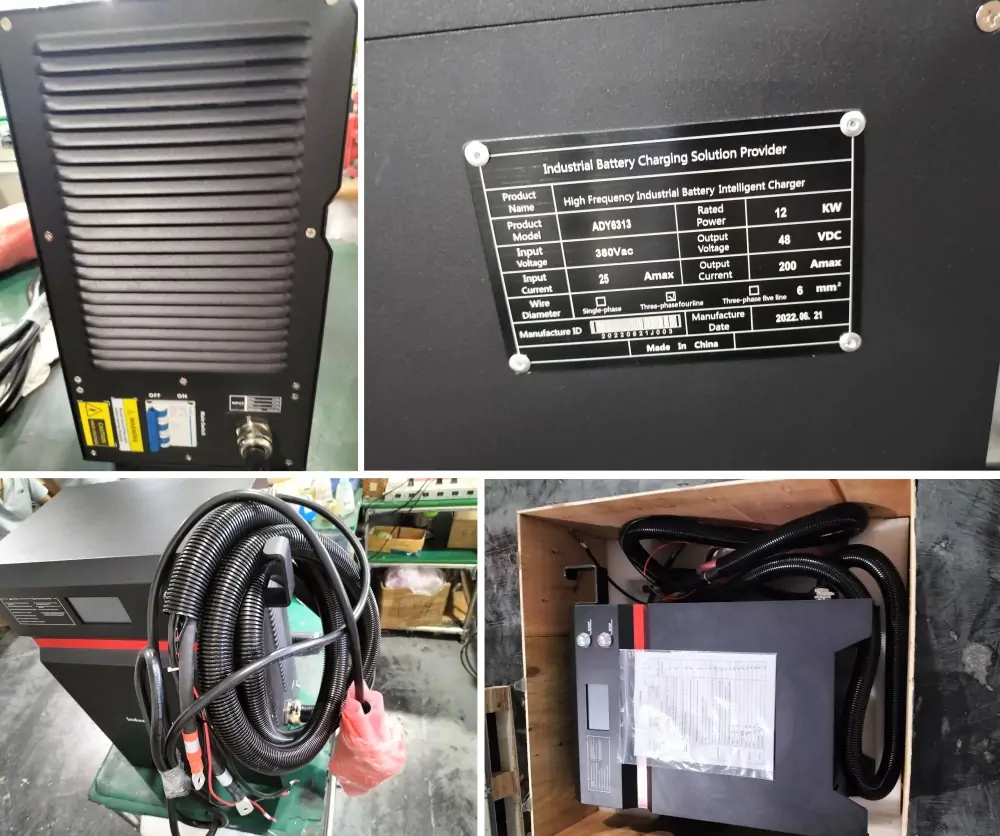 For shipping, we packed chargers in 6 plywood cases with a gross weight of 283.8 kg. We shipped chargers to their cooperative freight forwarder in Shenzhen, who will be responsible for shipping them to the port of Durban in South Africa.