80V 200A 18KW Industrial Forklift Battery Chargers to Tailand
Our Thailand customer recently purchased three sets of 18KW 80V 200A industrial forklift battery chargers.

The customer wanted the same 80V 200A battery chargers he sourced from us in May. The input of chargers is a three-phase five-wire 380VAC, and the cable length is 3m; The maximum output voltage was set to 91.25VDC. They still need chargers with both blind charging and CAN communication charging modes, which can be flexibly applied to batteries with different communication methods. We provide the client with a REMA 320A output plug for the output connector to match the new battery.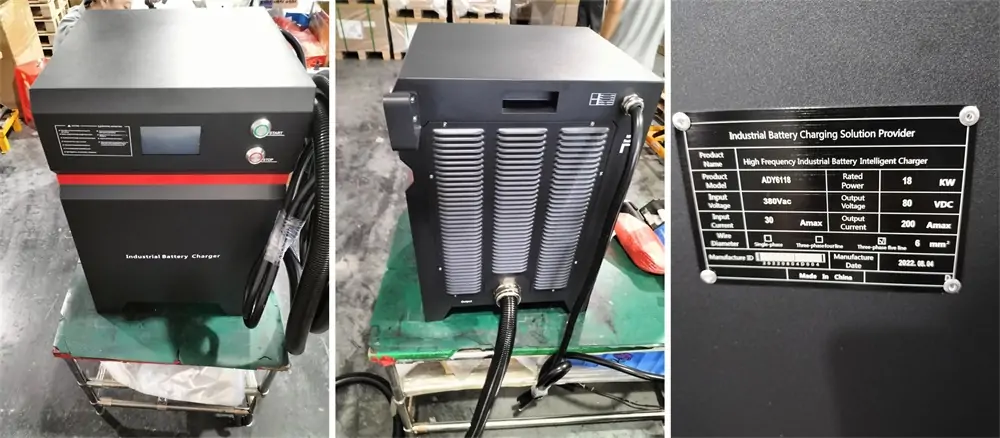 These industrial chargers were packed in plywood cases for shipping, with a total gross weight of 218 kg. We shipped chargers to the customer's cooperative freight forwarder in Shenzhen, and the forwarder will be responsible for shipping these chargers to his address in Bangkok.