20pcs 3.3KW 48V on broad chargers were shipped to Austria
Our customer from Austria repeated our 20pcs 3.3KW 48V on broad chargers.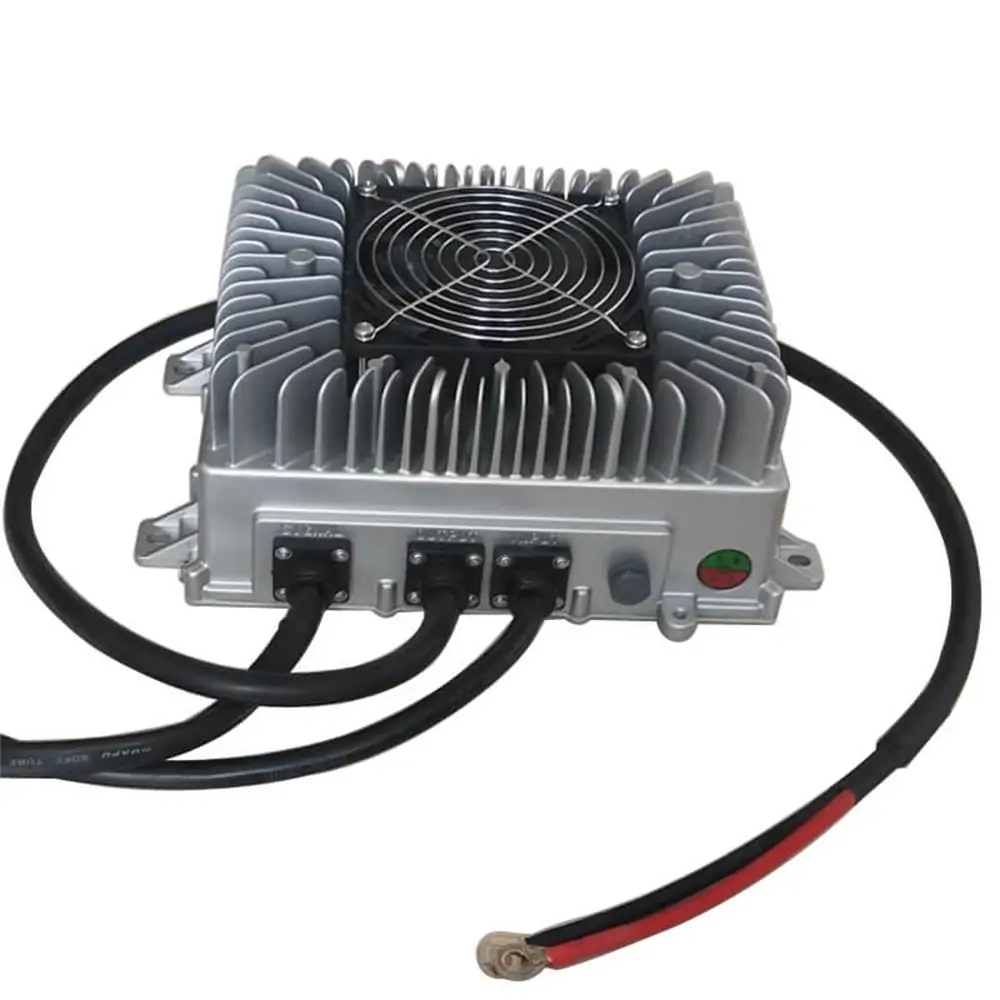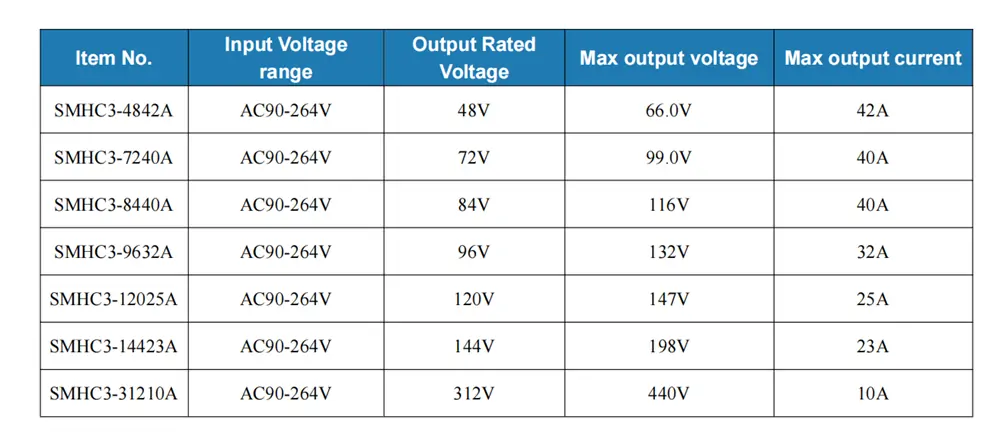 They purchased 2pcs chargers on last year.
They have so far successfully built them into their Systems, tested them and decided to greenlight the next step, which is series integration.
The on-board chargers are for our lithium-ion battery driven robotic vehicles.
Their 10.8 kWh battery has a nominal voltage of 48V and can take a charging current up to 200 amps ¨C however for the application charging with max. 40-45 amps would be sufficient. They have a charge controller on board that communicates the current maximum permissible charging current over CAN as well as the cell temperatures, so the customer just needs a charger with output current controllable over CAN 2.0b.
Our client wants us to manufacture this order with a custom cable harness for them£¬ Specifically, the DC- supply wires are a bit too short for our System. Alternatively, connectors instead of wiring harness would be acceptable.
Here is the configuration that they would want:
DC Output: 2,5 m length, no eyelets (we will crimp the connectors)
AC input and CAN: both 1,5 m length, also no connectors
We are happy for customizing for our customer.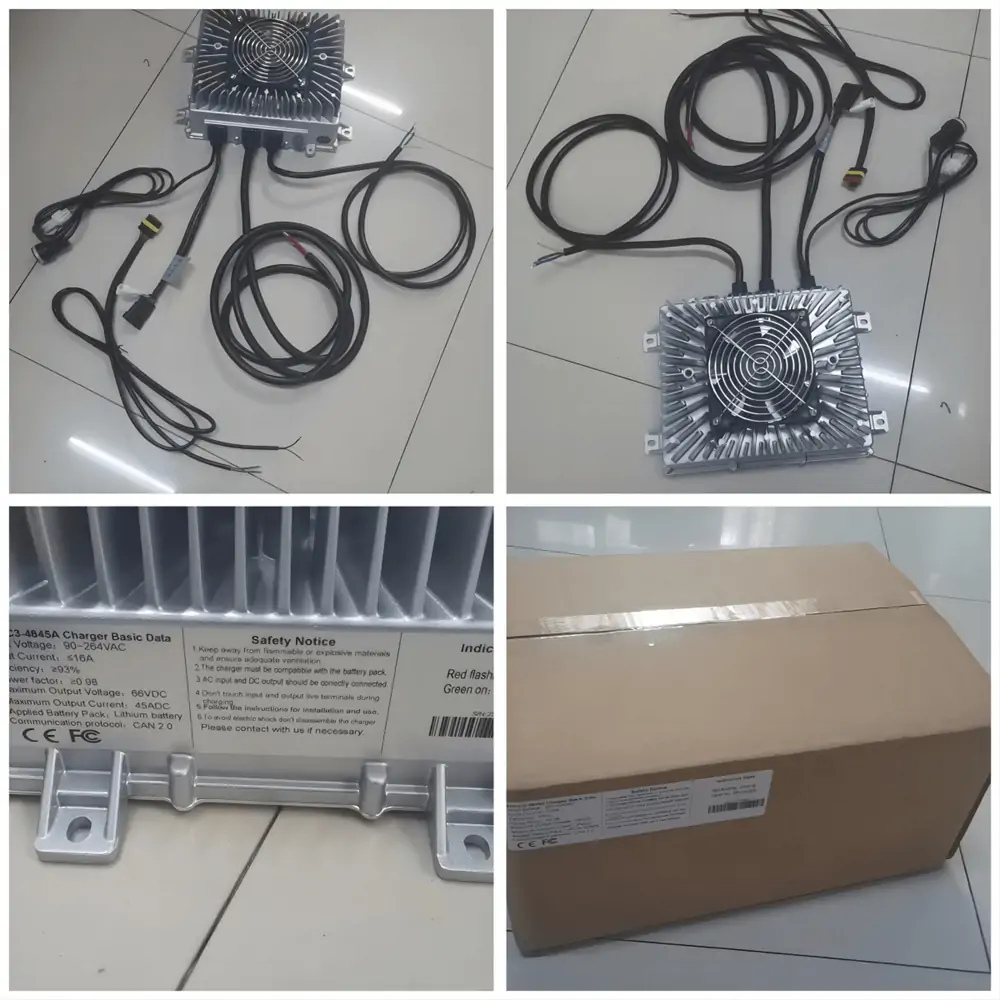 For shipping,4 pcs chargers are by air because our customer would need them quite soon and the remaining 16 pcs by most economic option is by sea with DDP service.
Below is tracking information for air way,it only taken 5days to arrive: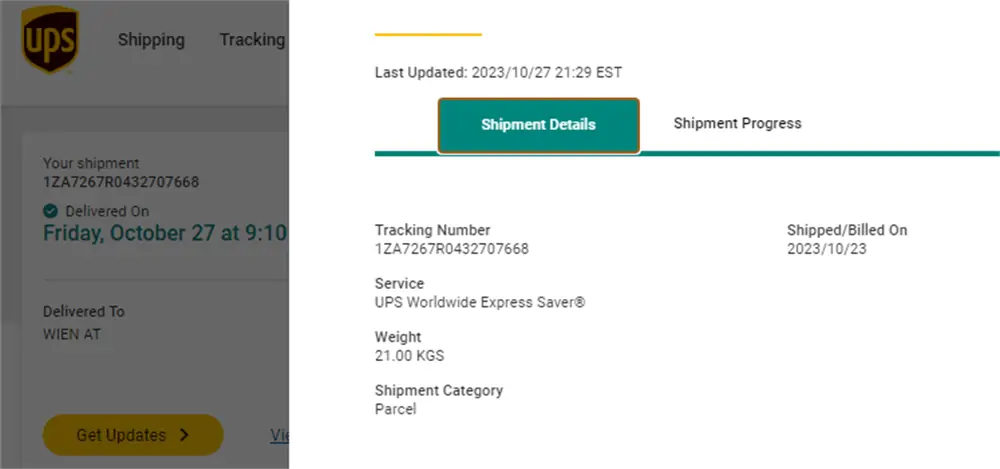 Edit by Alisa