Rept Battero 320Ah&340Ah Wending Battery Energy Storage Series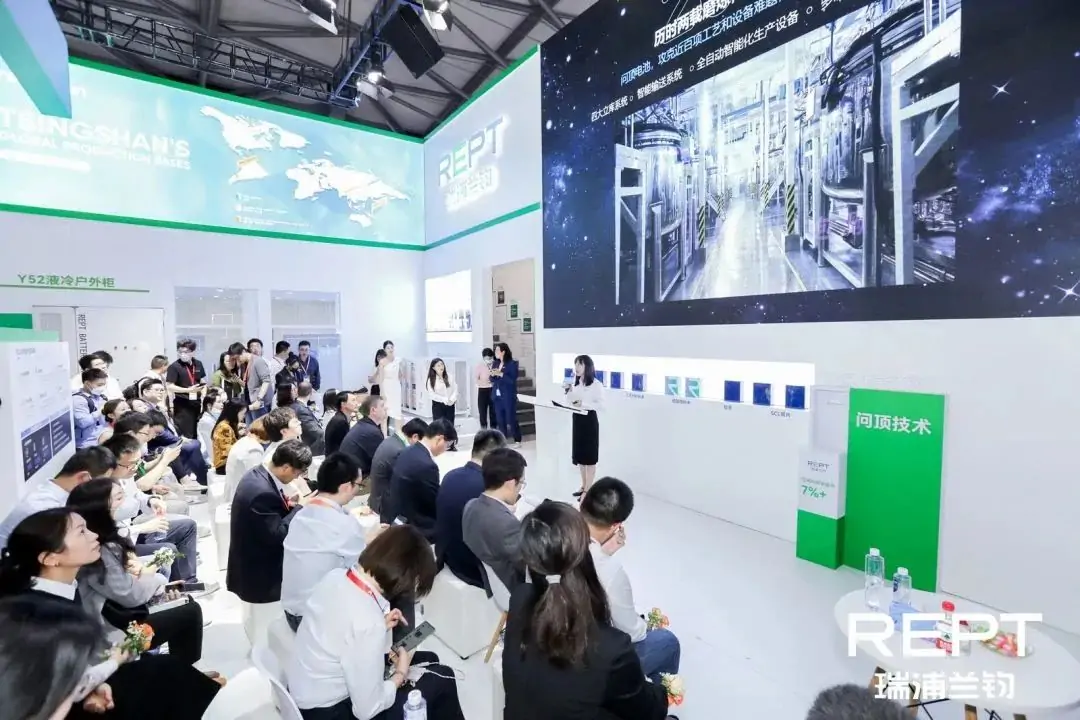 Rept Battero unveiled its 320Ah and 340Ah Mitsubishi battery energy storage series on May 24, 2023. The launch was announced at a press conference held at SNEC2023, showcasing Mitsubishi's technology that fuels these energy storage cells. The batteries are characterized by their longevity, safety, and power, epitomizing Mitsubishi's high-energy and boundary-less innovation.
Liu Wei, the Secretary-General of the Zhongguancun Energy Storage Industry Technology Alliance, delivered a speech at the conference, highlighting the growth of international and domestic energy storage markets. He emphasized that large-capacity storage continues to dominate new energy storage projects. The energy storage industry is set to address key issues such as safety, battery life, efficiency, cost, scalability, and sustainability. He identified the increasing capacity of energy storage cells as a major trend, with large-capacity cells serving as a solution to enhance safety, extend battery life, and boost energy density, all while reducing costs.
Dr. Hou Min, Vice President of Rept Battero, announced the launch of the 320Ah and 340Ah battery energy storage series, set to debut in the third and fourth quarters of 2023. These batteries, part of the Vtop product series, represent a leap in technology, boasting large capacity and an ultra-high cycle life.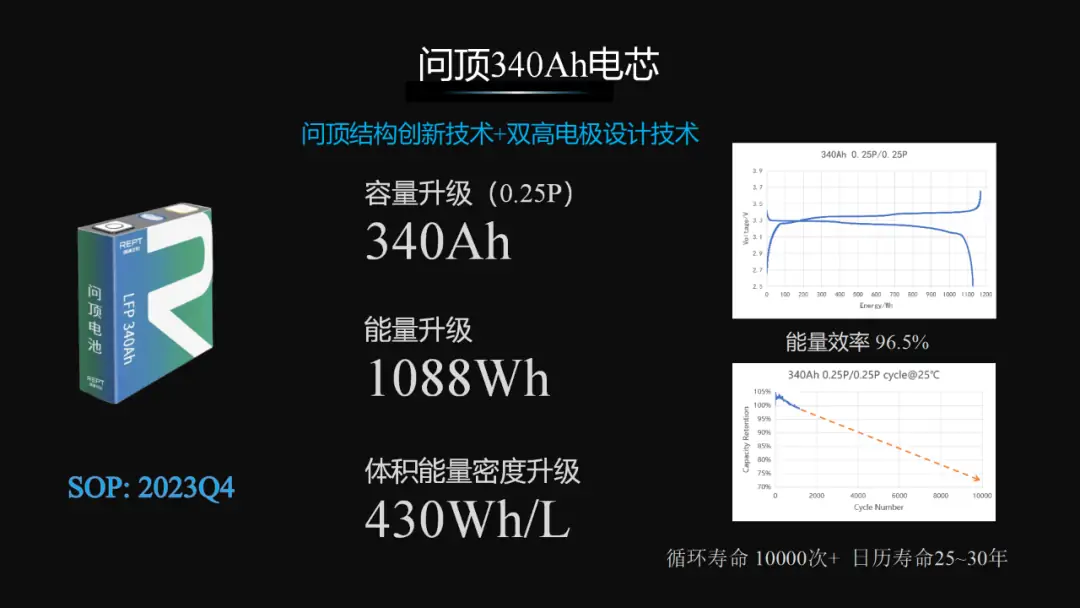 The company also introduced the "Qingding" battery, which features a redesigned structure that increases space utilization by over 7%. This is achieved by shortening the tabs, changing the adapter connection method, and employing integrated welding technology.
As part of its global strategy, Rept Battero is committed to serving the new energy electric storage market. Its 320Ah battery cell received the TÜV Rheinland "IEC + UL" standard certification, indicating its readiness to enter the global market.
Rept Battero has also formed a strategic partnership with DNV Det Norske Veritas. The alliance will enhance product performance understanding and awareness among overseas customers and help improve the development and assurance of battery product performance.
The Wending battery energy storage series has received significant interest from top customers due to its superior technology and performance. Rept Battero has forged supply agreements with seven companies, including CRRC Zhuzhou Institute, Powin, Energy Vault, Kehua Data Energy, Cairi Energy, Shuangyili, and Qinghe New Energy.
During the signing ceremony, Rept Battero and the collaborating companies affirmed their commitment to a stable, long-term, mutually beneficial relationship. The company will use its expertise in battery production and manufacturing to meet demand for its new 320Ah and 340Ah energy storage series. These agreements underscore the importance of cutting-edge technology in the energy storage industry.