Higee Released the New 375Ah LFP Battery and Sodium-ion Batteries
On February 1st, Higee officially launched its new LFP battery with a capacity of 375Ah, along with two Sodium-ion batteries.
Higee is dedicated to enhancing the safety and reliability of energy storage products through rigorous safety design and manufacturing processes. Energy storage safety and technological innovation have always been at the forefront of Higee's mission. The company not only focuses on the development of LFP energy storage cells but also on the industrialization of sodium-ion battery technology.
Higee new LFP battery 375Ah
Compared with the LFP battery 280Ah
After two years of extensive research and practical application, Higee is proud to introduce two sodium-ion batteries with capacities of 25Ah and 100Ah, respectively. These batteries find applications in communication power supplies, low-speed vehicles, residential energy storage systems (ESS), and starting power units, among others. Notably, both sodium-ion batteries exhibit exceptional performance in low-temperature and high-rate scenarios.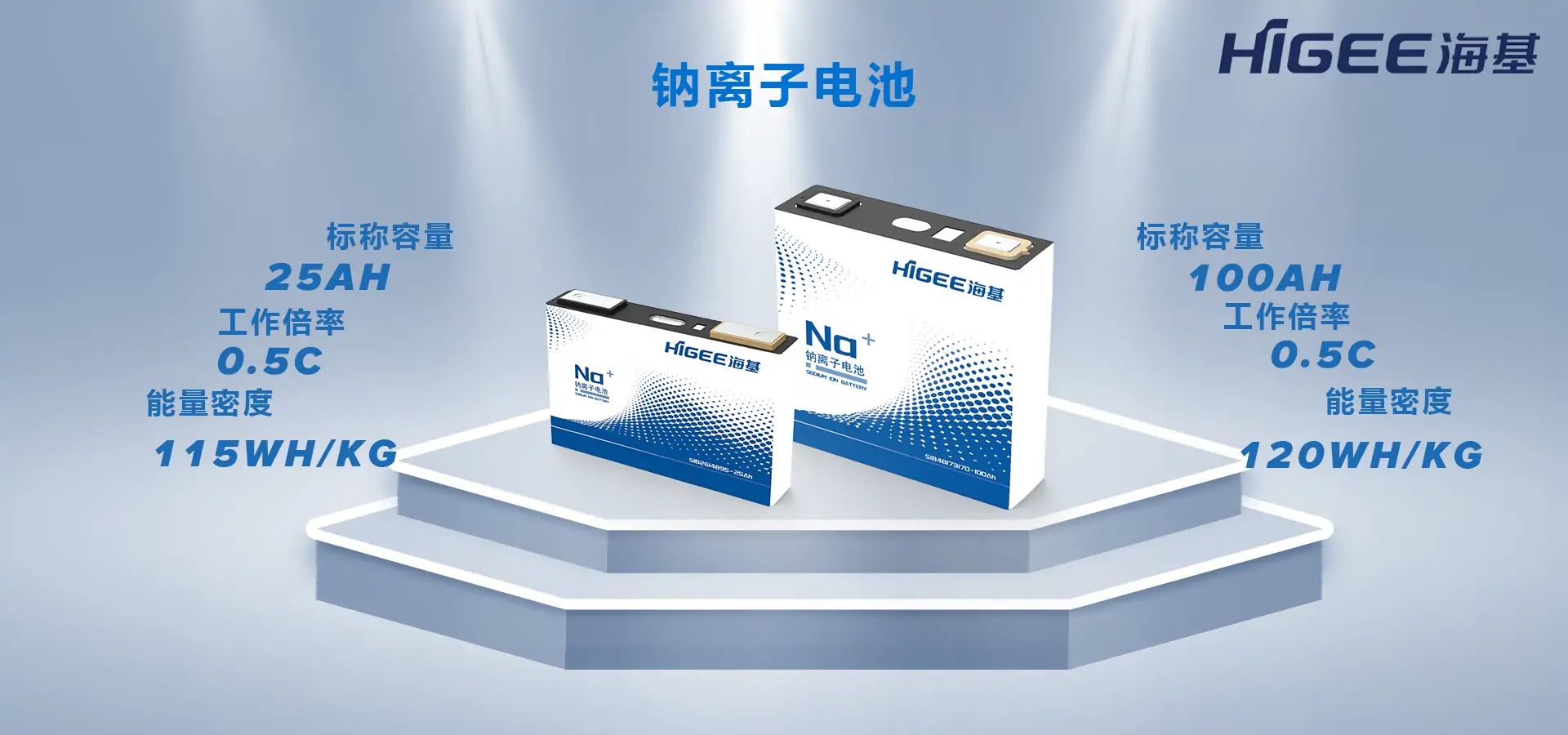 In temperatures ranging from -40íŠ to -20íŠ, the discharge efficiency exceeds 80% and 90%, respectively. Even at -20íŠ, these batteries support low-temperature charging, with a constant current charging ratio of over 65%.
At normal temperatures, the discharge efficiency surpasses 90% under a 2C discharge ratio, making them ideal for high-power start applications. Higee remains committed to advancing energy storage solutions that prioritize safety and performance.