6.6KW TC Elcon OBC Charger were Shipped To Tailand
Recently we delivered one set of TC Elcon HK-L new series 6.6KW On-Board Battery Charger with the model HK-LF-108-60 to Thailand. The OBC charger has a rated voltage of 108V, a rated output current, and power of 60A and 6600W@220VAC, a heat-dissipating air enforce air cooling method.

The K-L series 6.6KW charger is designed to supplement electric energy for electric vehicle power batteries according to the national standard of the charger. The product not only has the advantages of high efficiency, small size, high stability, and long life but also has the characteristics of high protection grade, high reliability, complete protection function, etc., which is the ideal power supply for electric vehicle charging. The built-in thermal sensor of the charger has the function of overheating protection and can be automatically restored. A fully sealed potting process, up to IP67 protection level, can ensure any complex environment without failure.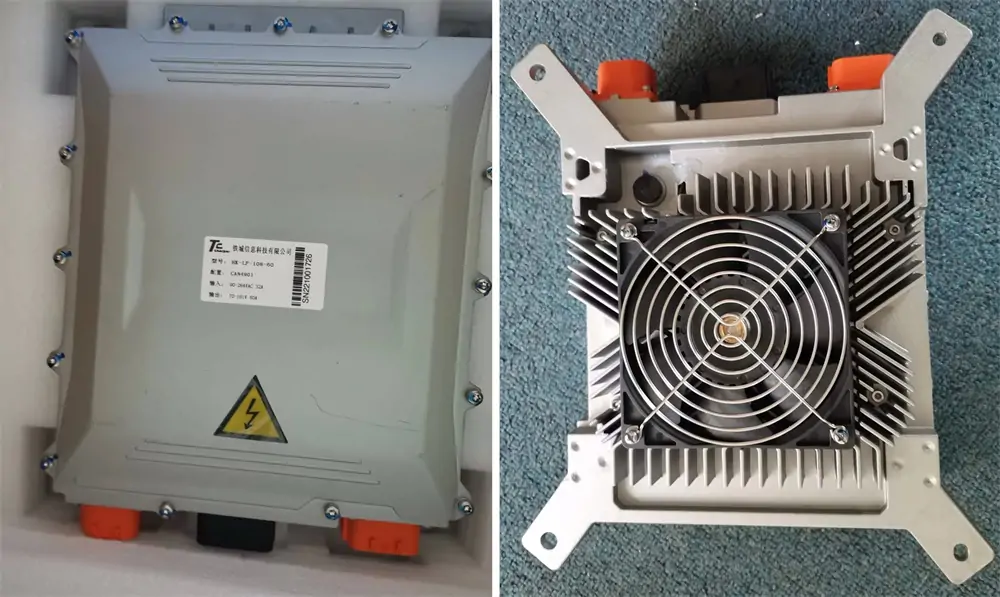 The charger is for two packs of 96V134A NMC connected in parallel Batteries. The charger is sent by air with G.W. 10kg