24V forklift chargers shipped to Taiwan£¬China
Our esteemed and loyal customer from Taiwan, China, has recently placed an order for a selection of high-quality charging equipment to power their operations efficiently. Their specific requirements have led to a tailored solution designed to meet their needs precisely.
The order consists of 5 units of 24V 80A chargers£¬3 units of 24V 200A chargers and 3sets 200A AGV battery charging contacts, each of which is uniquely configured to suit the customer's demands. Notably, all these chargers are optimized for 8S lifepo4 batteries, ensuring a reliable and consistent power supply.
One of the key features of these chargers is the inclusion of CANbus function, which facilitates seamless communication and control within their systems. The CAN protocol employed in these chargers aligns perfectly with the customer's existing settings, ensuring compatibility and smooth integration into their operations.
Now, let's delve into the specific details of the order:
24V 80A Chargers: Out of the five units ordered, two are equipped with DIN80A connectors, while the remaining three feature DIN160A connectors. This customized configuration allows for versatile usage depending on the power requirements of different applications within the customer's facility.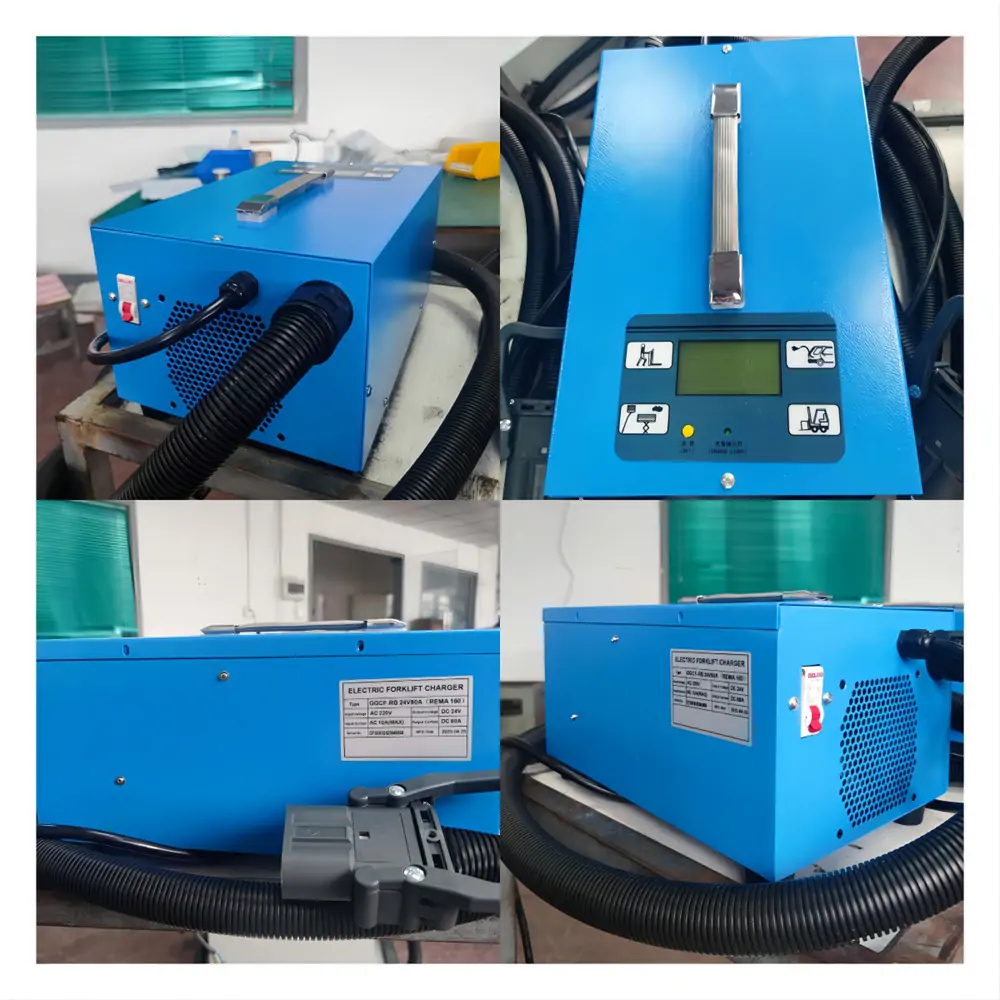 24V 200A Chargers: These three chargers have been specially modified to accommodate charging contacts. This modification is crucial as it enables the customer's AGVs (Automated Guided Vehicles) to charge autonomously, without human intervention. To facilitate this, both the input and output plugs of these chargers are left unterminated, ensuring easy and convenient connections within the AGV system.
All chargers were packed in plywood cases or cartons, with the total gross weight of 235KGS and volume of 1.758CBM. The cargo were shipped by sea to the port of KEELUNG , and the voyage is about 2 days.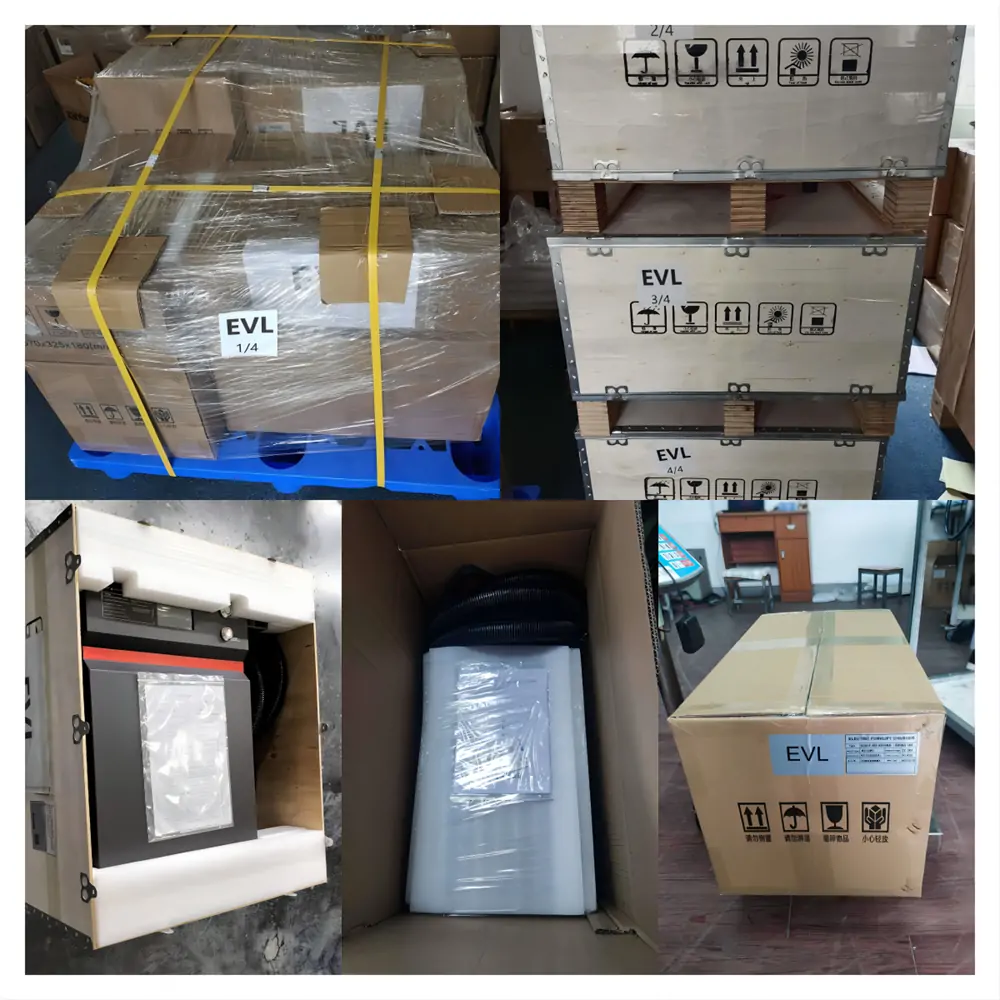 Edit by Alisa