50kw Deye hybrid Inverter & 10kw single phrase inverter
Our long term partner Mr. Farid from Toronto ordered 2 inverters from us on 9th of September, 2023. one is Deye 50kw hybrid inverter.
Deye is one of leading inverter brand located in Ningbo, China. they have world number one hybrid inverter manufacturer since 2021.
After our CEO, Mr Alex Zhang visited Deye in August ,we established cooperation with Deye inverter and become Deye inverter official
dealer for over 60 countries and regions.
in order to deliver the inverters to customers who order Deye inverter from us, we have a warehouse in Ningbo to store the Deye inverter,
only 10km away from Deye inverter factory.
Advantage of the 50kw Deye inverter
100% unbalanced output up to 50% rated power
DC couple and AC couple to retrofit existing solar system
Max. 10pcs parallel for on-grid and off-grid operation; Support multiple batteries parallel
Max.charging/discharging current of 100A
High voltage battery, higher efficiency
time periods for battery charging/discharging
Support storing energy from diesel generator

the other is 10kw inverter with single phrase output with 230VAC.
we deliver the Deye inverter by Air from Shanghai airport to Toronto (YYZ) Airport on 26th of September,2023.
we are now trying become leading Deye inverter distributor in Canada and we plan to provide the Deye inverter to Canada
by our partner and shipping them directly from China.
here is the tracking information of the Deye inverter delivered to Canada by JAL Cargo.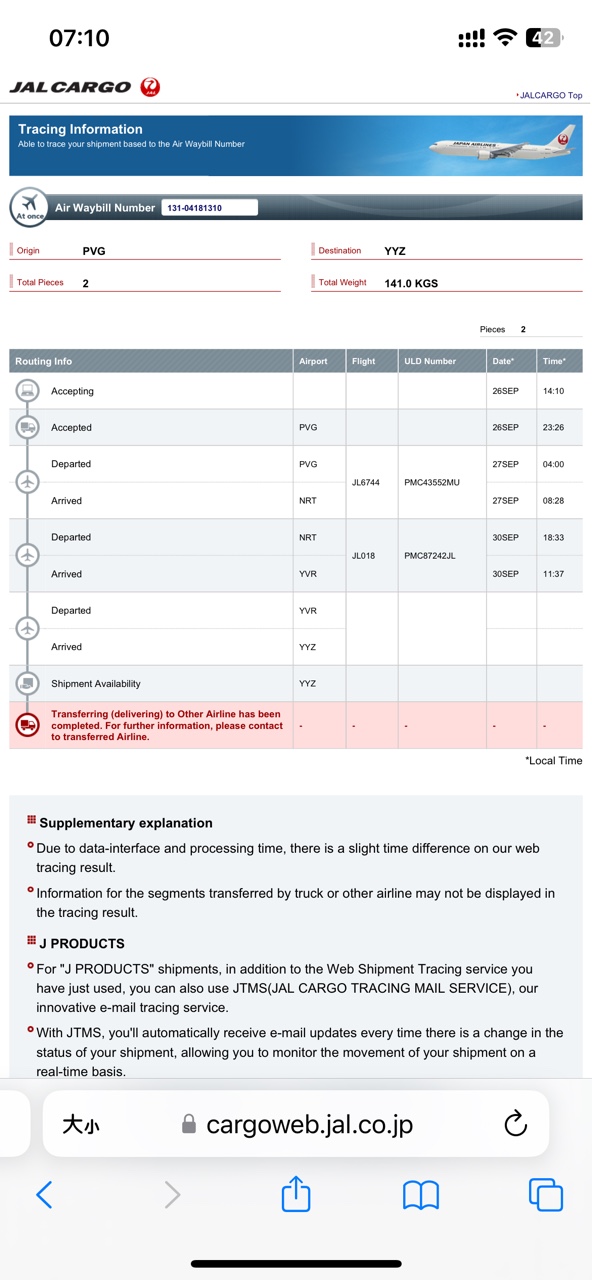 Edit By Alex