EVE 3.2v 230ah LiFePO4 Battery Ship to Australia
Australian customer purchased four EVE 230Ah LiFePO4 battery cells to create a 12V battery pack for his yacht's power system.
Efficiency: These LiFePO4 batteries provide extreme efficiency when powering the customer's yacht. Providing a stable and reliable source of energy, they allow the customer to run various electronic devices on board, lighting, and even some power-hungry appliances without any noticeable voltage drops or fluctuations.

Capacity and Runtime: Each battery has a total capacity of 230Ah and there are four batteries in the pack, so the customer has a total capacity of 920Ah. This means that the customer can run the yacht system comfortably for a long time and the batteries will maintain their good performance even after long periods of use.

Longevity and Durability: LiFePO4 chemistry is known for its long lifespan and robustness, and these EVE battery cells are no exception. I'm confident that the customer will get many years of reliable service from these batteries, making them a cost-effective investment in the long run.

Low Maintenance: Unlike traditional lead-acid batteries, these LiFePO4 cells require minimal maintenance.



Attached are the EVE 3.2v 230ah lifepo4 battery parameters.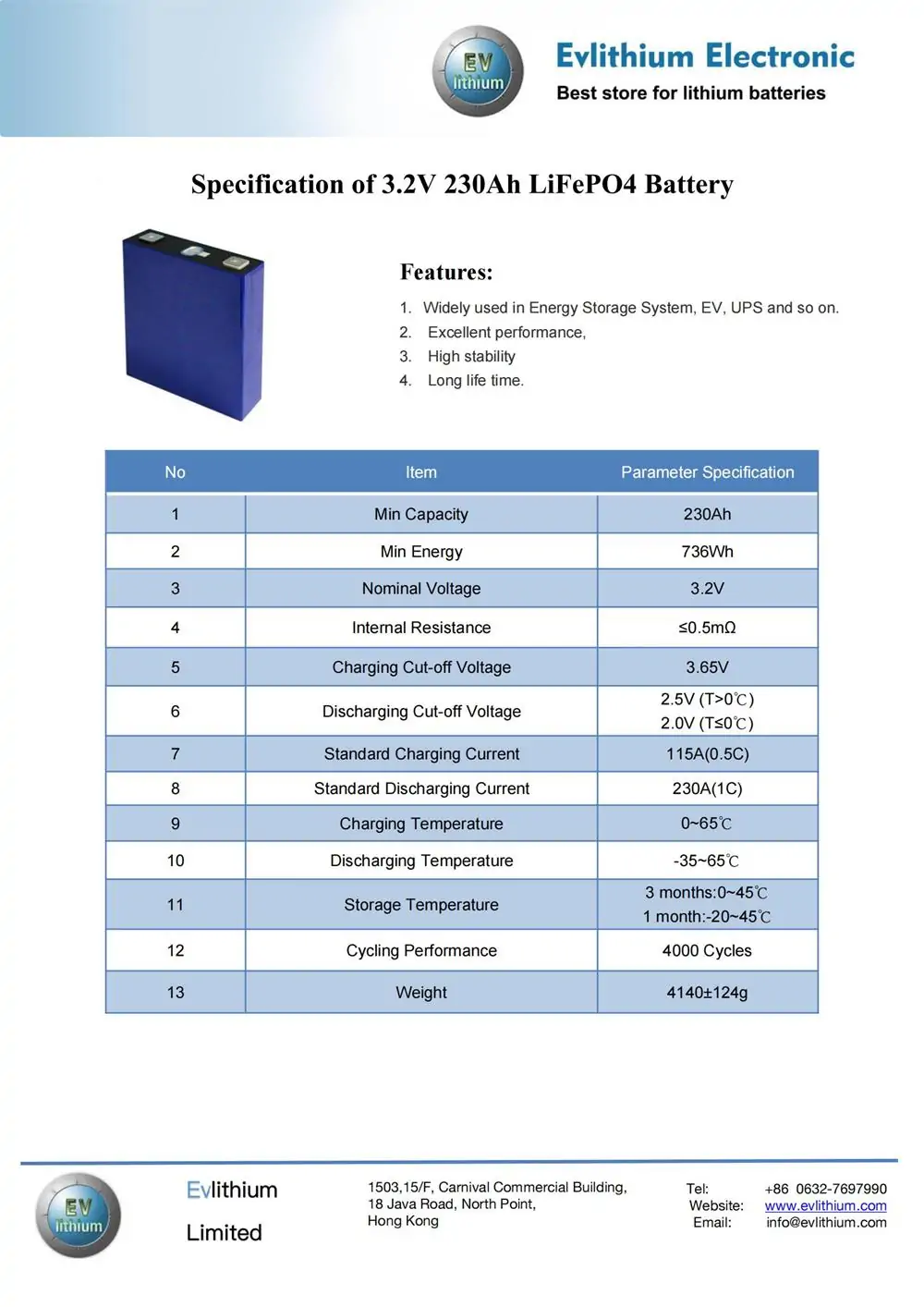 Also, the recently upgraded accessory is shown below. It becomes very easy to assemble the battery pack.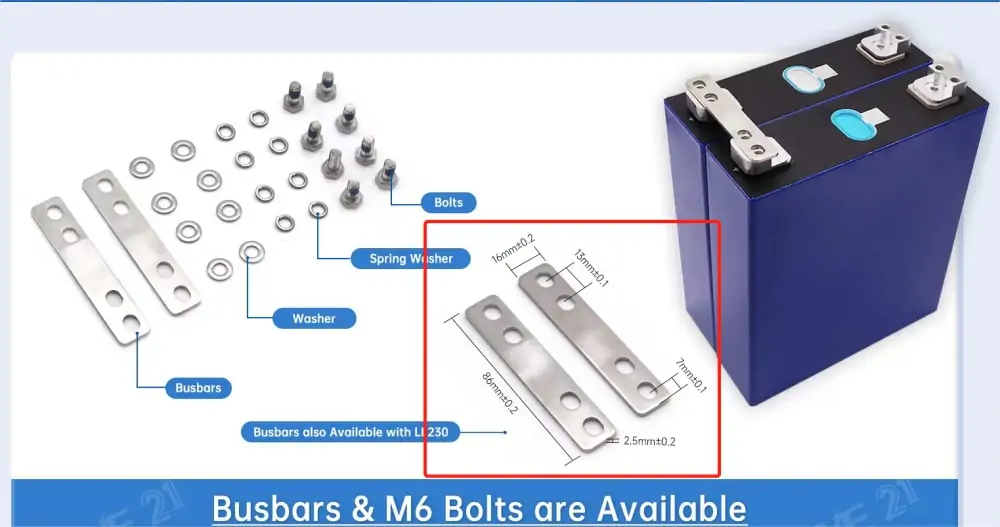 The customer placed the order in the middle of June, and the preparation of the goods was completed on June 27th. it reached our forwarder on July 1st and started to fly the flight queue, the flight started to fly on July 7th, and the customer received the batteries on July 18th.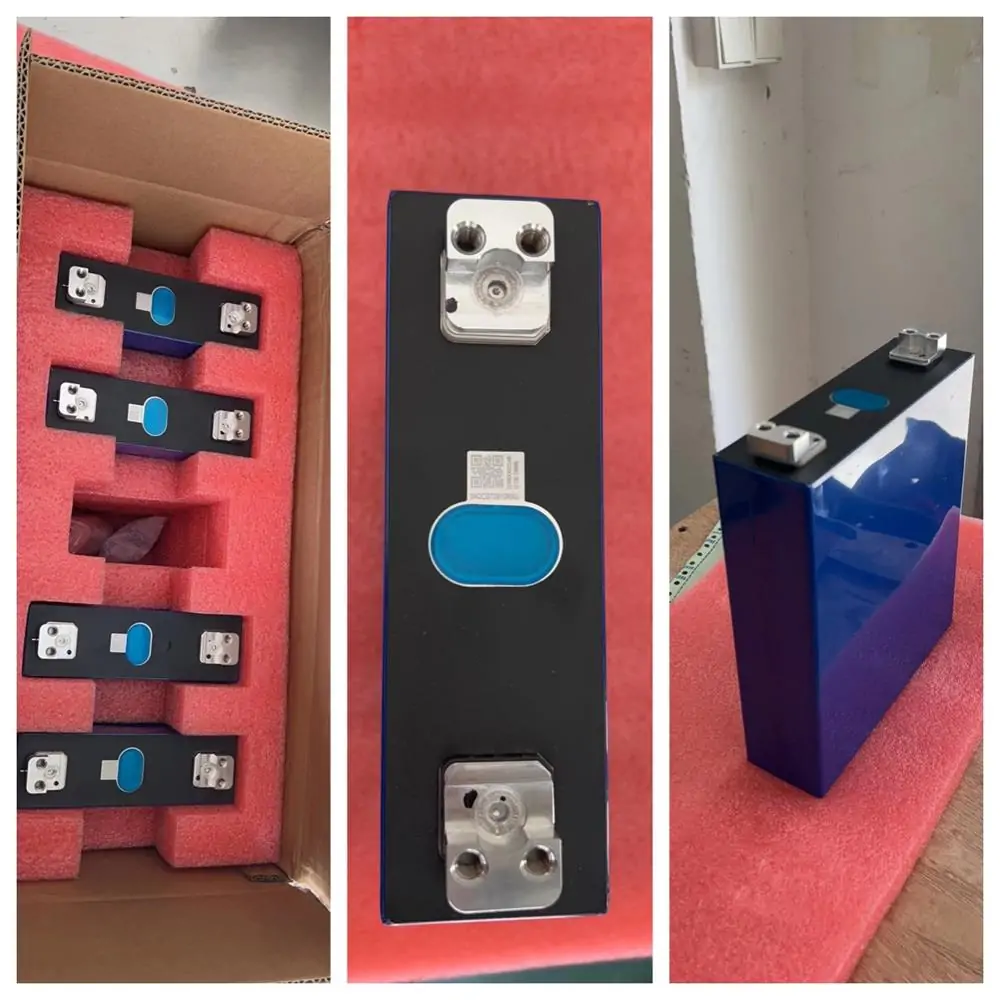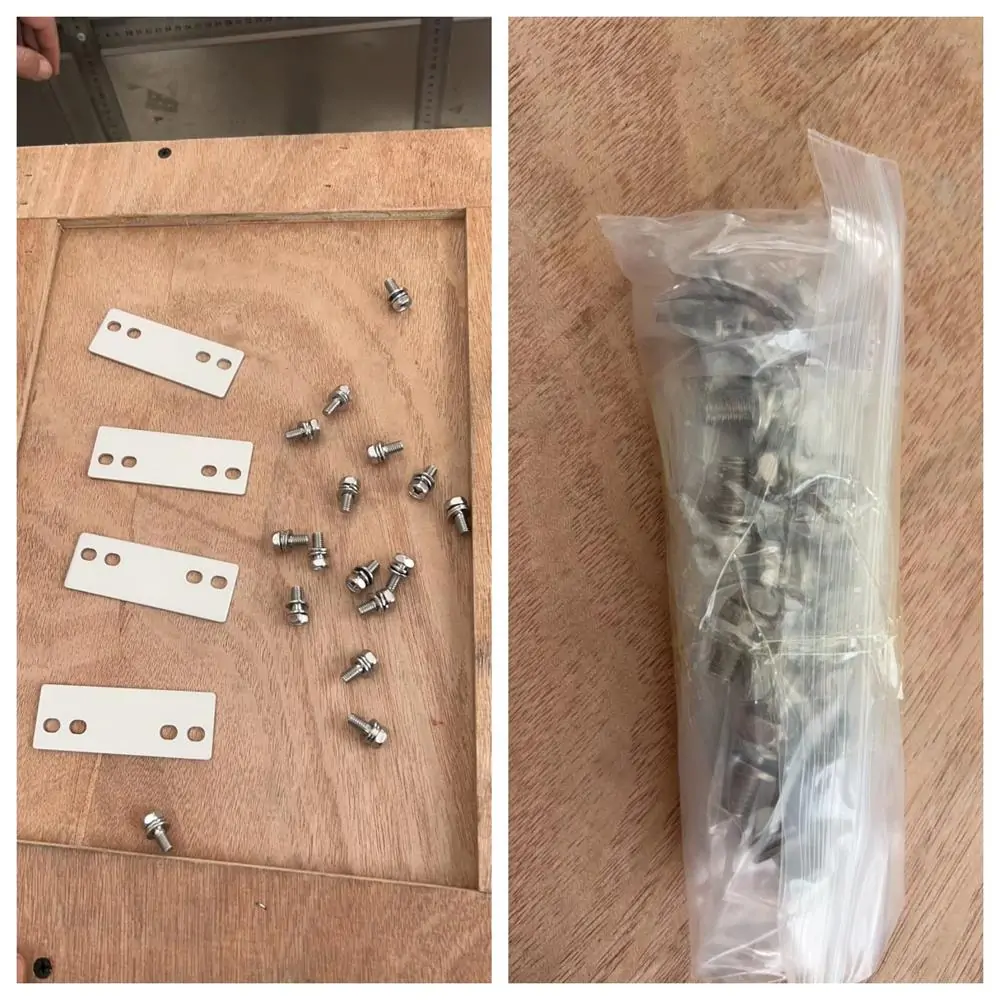 " In conclusion, the 4 EVE 230Ah LiFePO4 battery cells have exceeded my expectations as a power source for my yacht. Their high capacity, efficiency, and safety features make them an ideal choice for any boating enthusiast seeking a reliable and eco-friendly energy solution. I wholeheartedly recommend these batteries for yacht owners and anyone looking for dependable power storage in their marine adventures!" (Here's some feedback from our Australian customer.)
Edit by Fiona