CORNEX at All-Energy Australia: Pioneering Clean Energy Solutions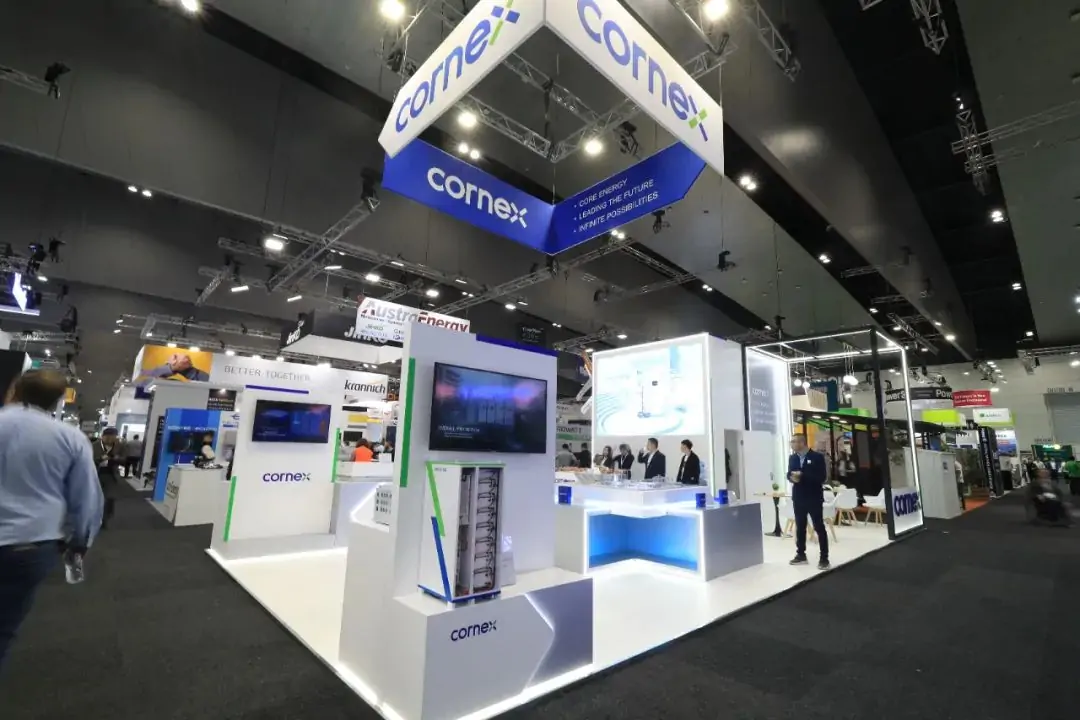 On October 25, the All-Energy Australia Expo convened in Melbourne, uniting global leaders in new energy ventures. CORNEX showcased its innovative full-spectrum energy storage solutions, fostering extensive collaboration across industry chains, customers, and international markets.
As Australia's premier clean energy event, the expo attracted exhibitors from over 30 countries, highlighting cutting-edge energy storage products and technologies. CORNEX garnered substantial interest, forging a strategic partnership with EVO Power Pty Ltd, Australia's leading energy storage system integrator, paving the way for joint ventures in battery cell acquisition and large-scale energy storage projects.
With All-Energy Australia as a central hub, CORNEX expands its network by collaborating with renowned enterprises like Ever Energy Pty Ltd, Ingeteam, GivEnergy, SMA Asia Pacific Company, and SolarEdge, championing clean energy transformation and sustainable, low-carbon development in Australia.