CALB CIR PACK for passenger cars kicked off Wuhan production line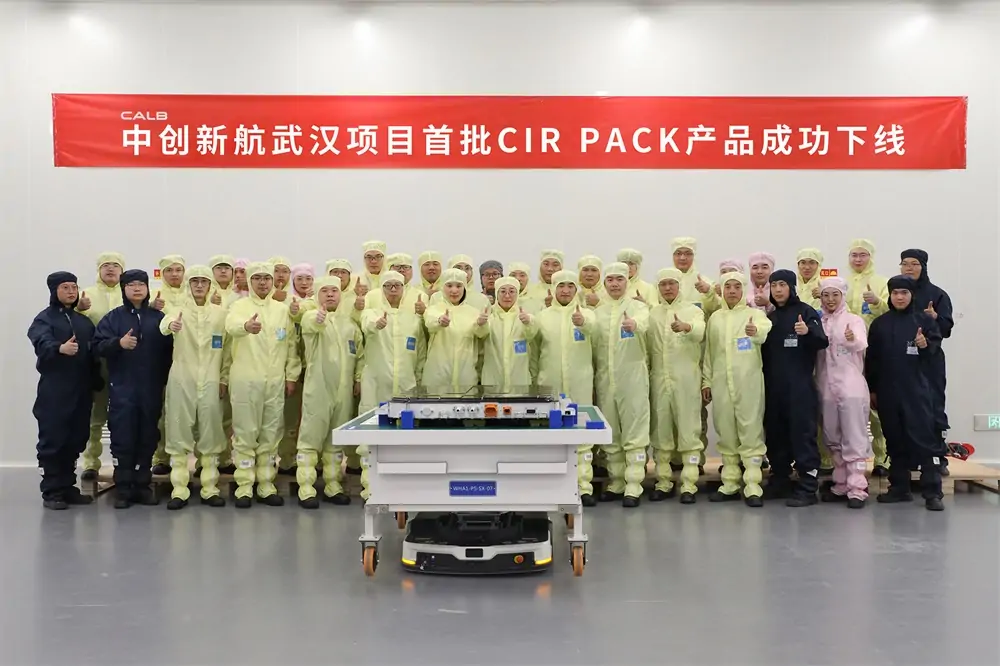 CALB battery's CIR PACK power system was officially launched in Wuhan on May 26th, providing a dependable source of power for various passenger car models. This innovative solution introduces a new market segment with a range of technical advancements and notable manufacturing features. Here are some key highlights:
High Power: The system delivers abundant and stable power, boasting a discharge capacity of 10C. This ensures that users can enjoy the ultimate all-electric driving experience.
Enhanced Safety: The CIR PACK power system enables safe driving even in harsh operating conditions. It features a wide temperature range, all-weather thermal management, and an advanced battery management system, providing peace of mind to drivers.
Long Cycle Chemistry: With a focus on longevity and customer value, the power system utilizes a long cycle chemistry. This extends the service life of the batteries, offering enhanced durability and longevity.
Moreover, the product has been designed to be compatible with more than 30 models of passenger cars, allowing for widespread adaptation and integration.