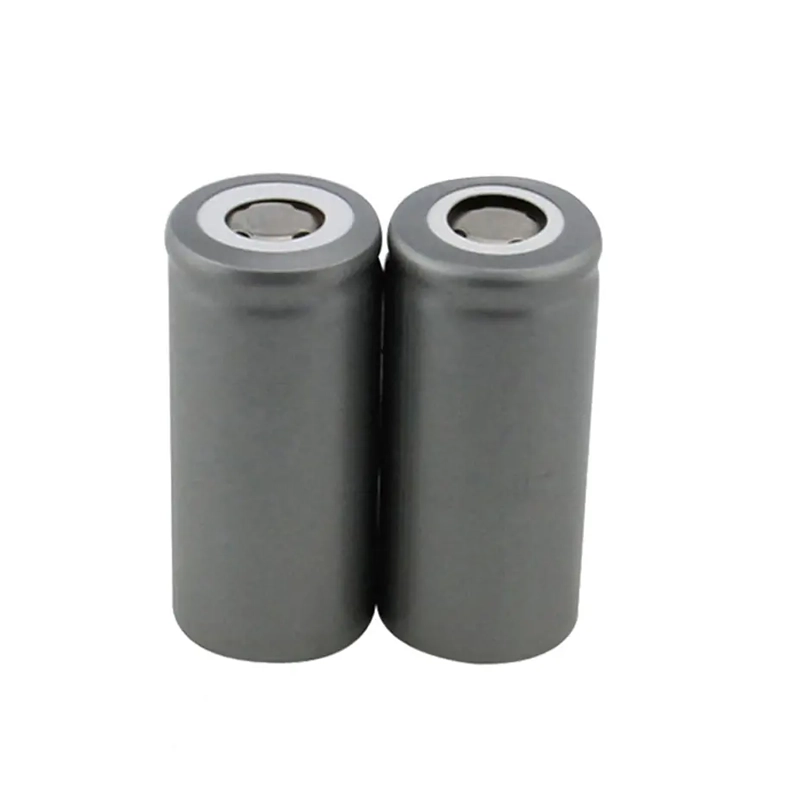 32700 lifepo4 3.2V 6000mah rechargeable
cylindrical battery cell

Features:
Nominal Capacity: 6Ah
AC impedance: <10m¦¸
Nominal Votage: 3.2V
Cell weight: 140g
Cell size: 32.2*70.5mm
Cycle life: ¡Ý2000 cycles


Introducing the 32700 lifepo4 3.2V 6000mah rechargeable battery cell, a serious and dependable choice for your power needs. This lithium iron phosphate battery cell has been designed with a great capacity of 6Ah, combined with low AC impedance of 10 m¦¸, offering high performance and long lifespan no matter the application. The nominal voltage stands at 3.2V and provides reliable power delivery every time.
Weighing only 140 g, it is extremely lightweight and extremely easy to carry around or transport from one place to another. Compact size (32.2x70.5 mm), high energy density, and cycle life of 2000 cycles make this an ideal choice for any energy storage solutions you might have in mind.
32650 lifepo4 batteries upgraded
Quality 32700 LiFePO4 Battery cell used for Electric two-wheeled vehicle, three-wheeled vehicle, four-wheeled low-speed vehicle, UPS, Storage energy, etc.
---


32700 LiFePO4 Battery Parameters
Item

Specification

Nominal Capacity

6.0Ah

AC Impedance

8m¦¸

Nominal Voltage

3.2V

Cell Size

32.2(D)*70.5(H)mm

Cell Weight

140¡À 5 g

End-of-charge Voltage

3.65V

End-of-charge Current

0.3A

Charging Method

¡Ü1 C at CC/CV

End-of-discharge Voltage

2.0V

Max continuous Discharging Current

18A(3C)

Max Pulse Discharging Current

60A(10C, 3S)

Cycle Life

¡Ý2000 cycles 100 % DOD

Operating Temperature Range

Charging: 0~60 ¡ãC

Discharging: -20~ 60¡ãC
32700 LiFePO4 Battery Benefits
Sturdy and pressure resistant steel envelope

High capacity

Excellent cycle life

Excellent high and low temperature performance

Steady output voltage

Low self-discharge

Double safety protection

With outstanding high level of vibrations and shocks
Discharge curve of 32700 6.0Ah LiFePO4 cell
Warnings
Only use LiFePO4 battery charger to charge this cell.

Wrong type of charger used will cause cell to explode.




You must limit charging & discharging current below Max. rate