24V 100A/200A High Frequency Forklift Lithium Battery Chargers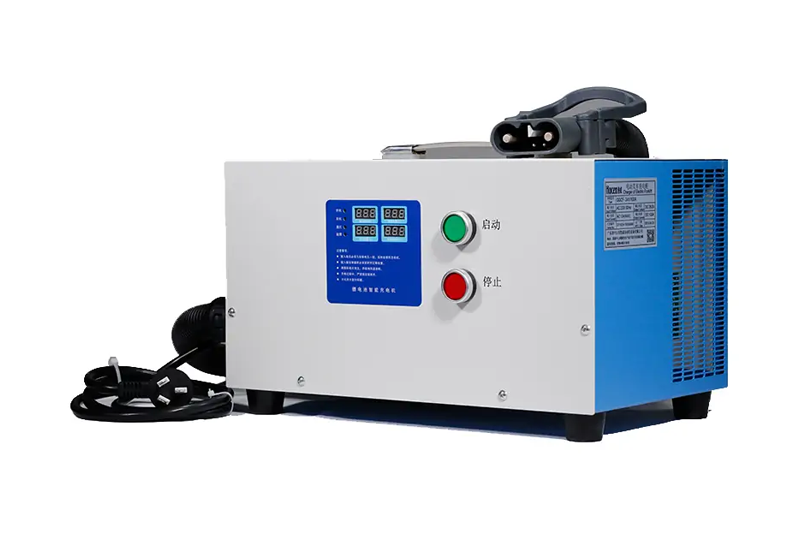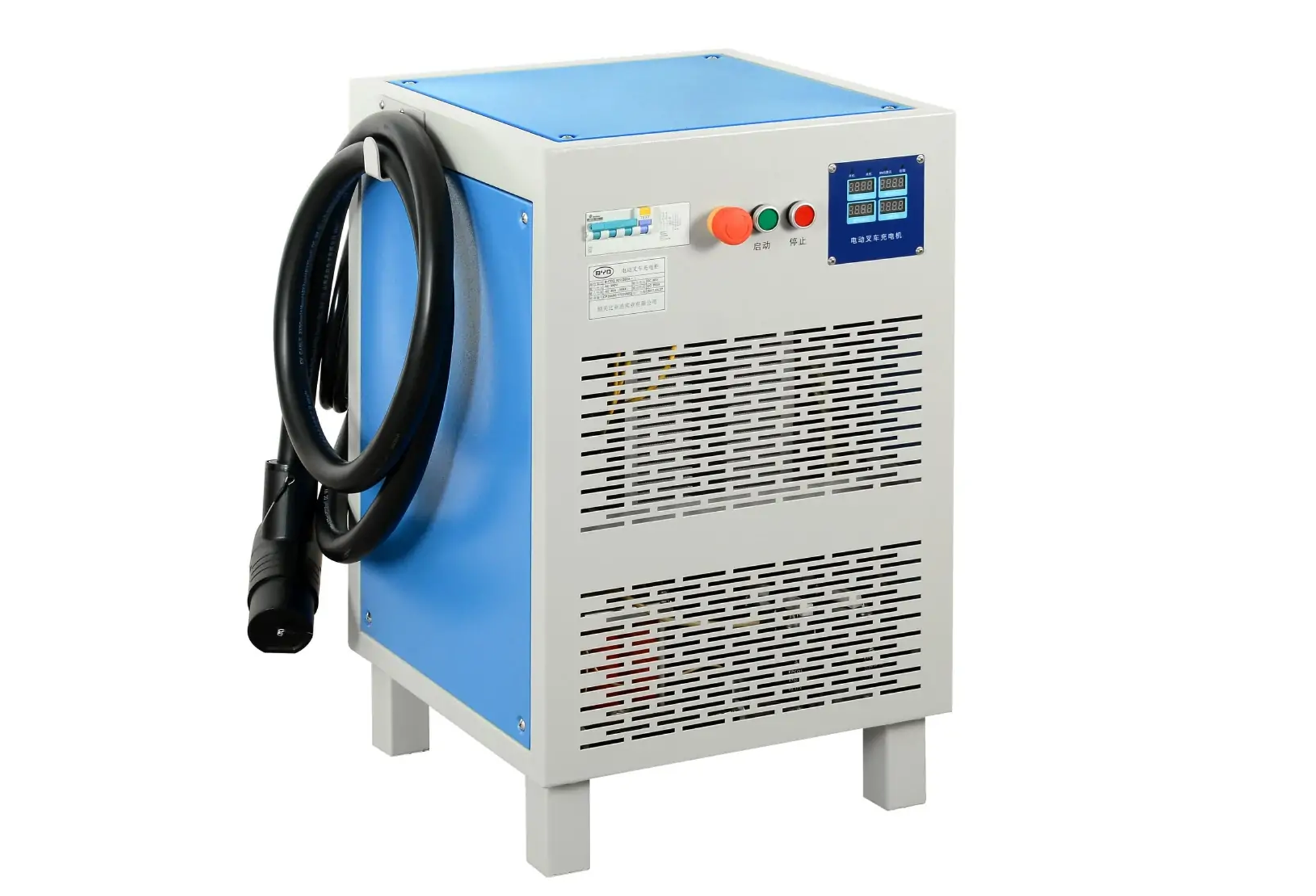 This 24V series of high-frequency chargers boasts impressive attributes, including high conversion efficiency, stable voltage output, precise steady current regulation, advanced transient response capabilities, a smoothly contoured output current waveform, and minimal ripple. Furthermore, thanks to the utilization of high-frequency switching technology, these chargers exhibit characteristics such as energy efficiency, ease of control, wide adjustability range, compact dimensions, and lightweight construction.
Working Principle:
The charger primarily consists of several key components, including a rectifying and filtering circuit, a high-frequency switching conversion circuit, a PWM control circuit, an output rectifying and filtering circuit, a reverse protection circuit, a voltage stabilization and limiting circuit, a current stabilization and limiting circuit, a protection circuit, and a 12V auxiliary power supply circuit. Additionally, the charger is equipped with CAN-BUS communication functionality.
Protections: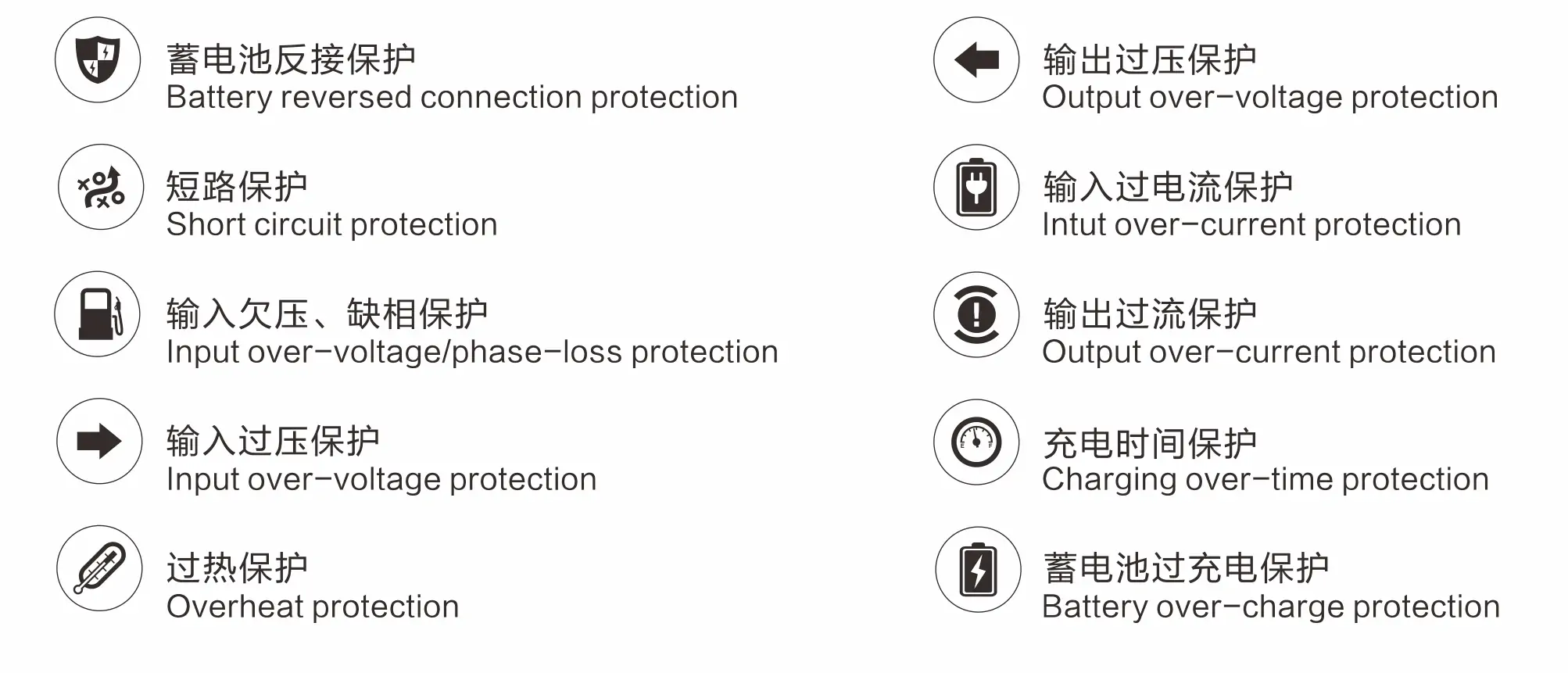 Parameters:
Model

GGCF-B24V/200A

GGCF-B24V/100A

Size(mm)

II£º480*480*775
III£º410*500*505

242*237*400

Weight

II£º74.2KG/ III£º40KG

14KG

Power System

TN

TN

Input

AC 380V£¬50Hz/60Hz

AC 380V£¬50Hz/60Hz

Input Wire

3*4+1*2.5mm²
Three phases+ Ground
3.5m

2*2.5+1*2.5mm²
Three phases+ Ground
3.5m

Output

DC 87V(MAX), 100A

DC 28V(MAX), 100A

Power Factor

¡Ý0.9

¡Ý0.9

Efficiency

¡Ý92%

¡Ý92%

Dielectric Strength

Input - Output£º2500VAC 5mA,1Min
Input - Housing£º2500VAC 5mA,1Min
Output - Housing£º1500VAC 5mA,1Min

Insulation Resistance

Input - Output£ºDC1000V>200M¦¸
Input - Housing£ºDC1000V>50M¦¸
Output - Housing£ºDC1000V>50M¦¸

Conversion Frequency

18kHz¡À2kHz(three-phase full-bridge IGBT module conversion circuit)

Ingress Protection

IP 20

Cooling system

Forced Air-cooling

Operating temperature

-10¡æ¡«45¡æ

Storage or portage temperature

-20¡æ¡«60¡æ

Humidity

10%¡«90¡æ (No ice)

Noise

¡Ü70dB

Operational Environment

Indoor

Altitude

below 2000m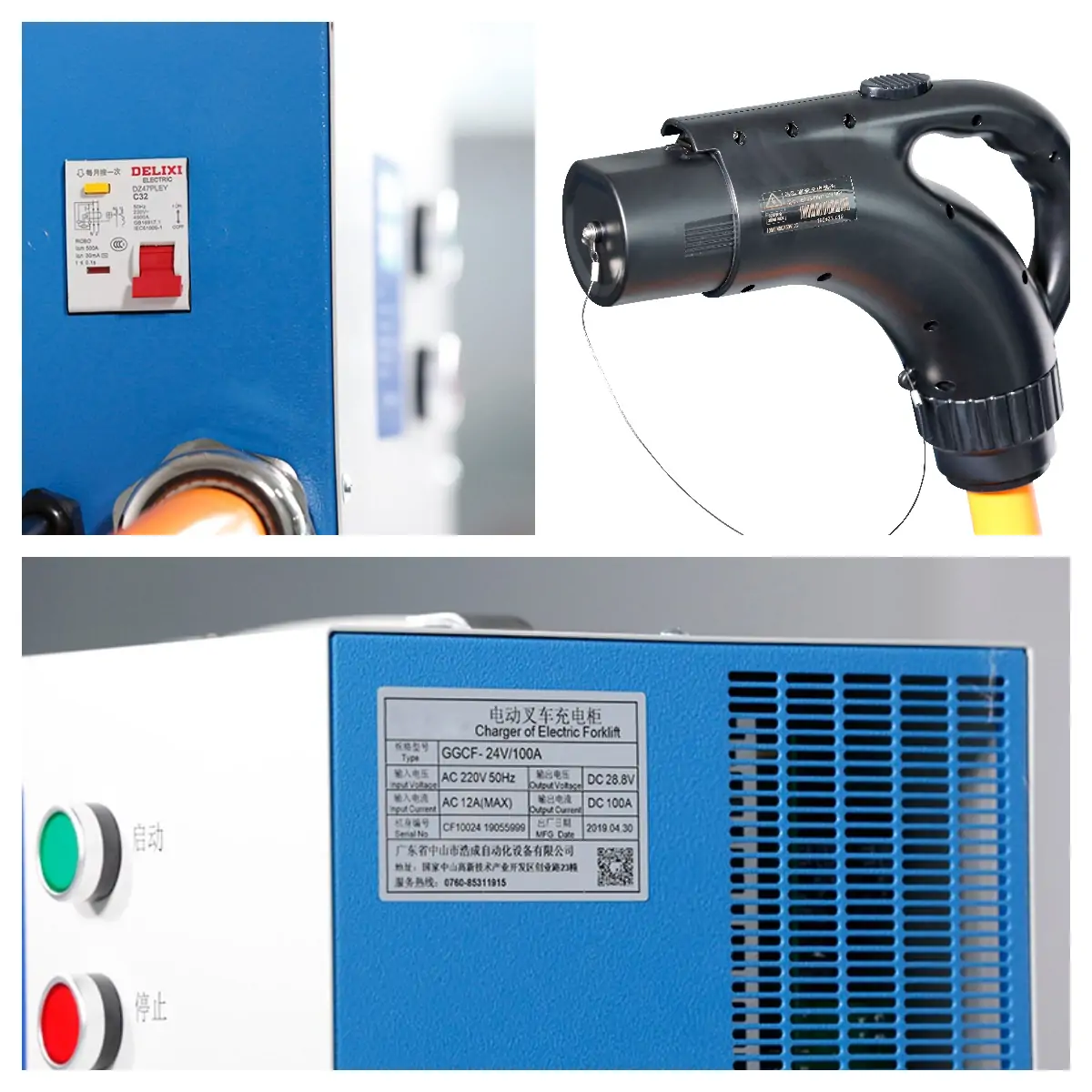 *Connectors:GB(national standard),REMA and Anderson
Recent Shipments of 24V High Frequency Forklift Lithium Battery Chargers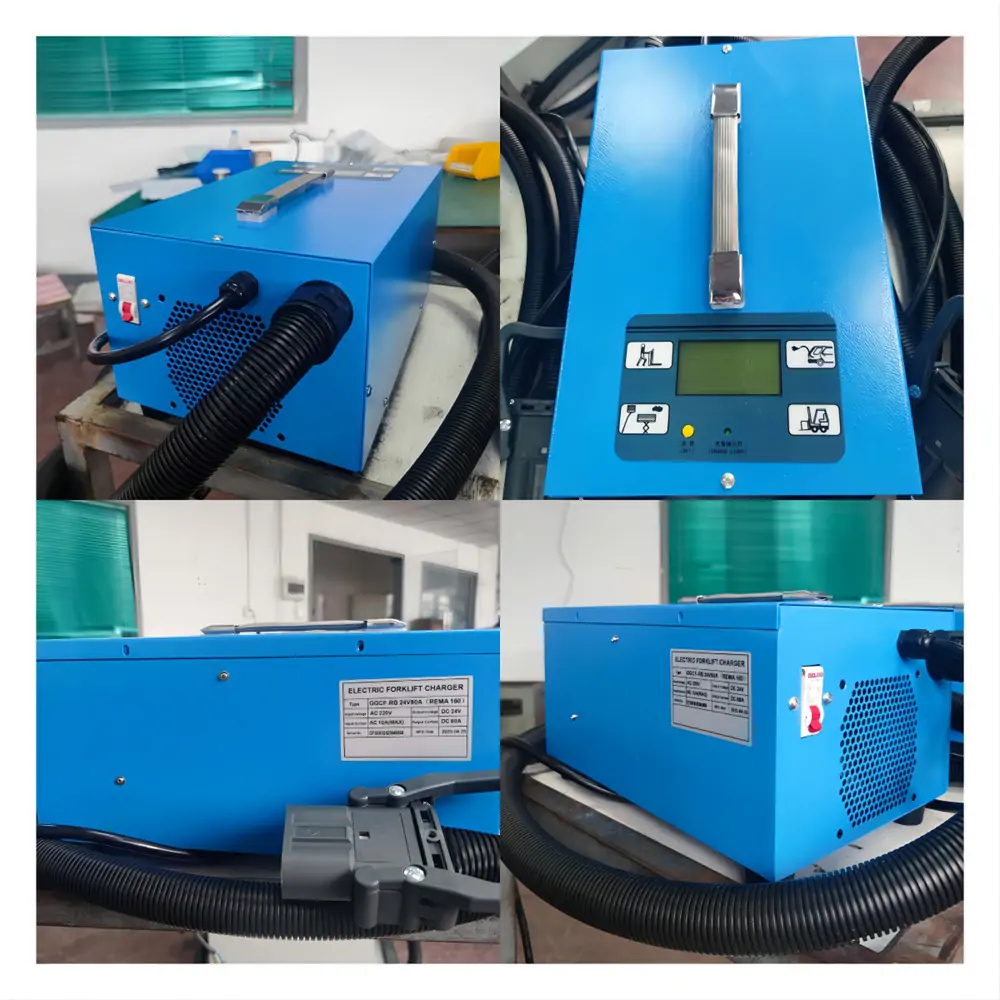 1. 24V forklift chargers shipped to Taiwan,China -- on 09-05-2023