12V 200Ah Solar Energy Storage RV Power Supply Lithium Iron Phopshate LiFePO4 Battery Pack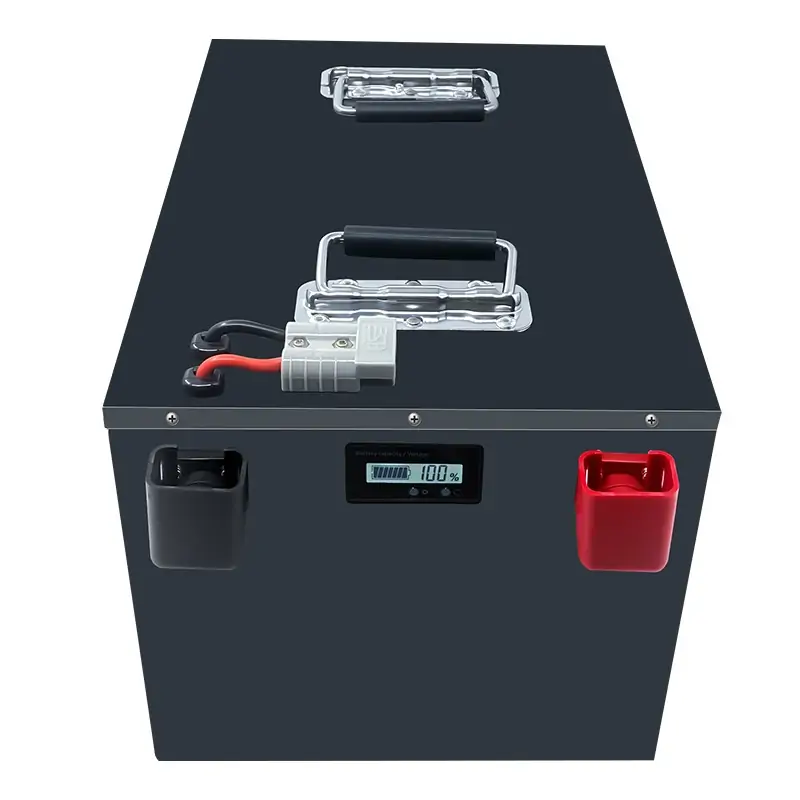 Are you looking for a reliable, durable and efficient power solution? Our 12v 200ah lithium lifepo4 solar battery is the answer. This powerful battery is manufactured with advanced LiFePO4 technology, built to provide long-term reliability for any off-grid or solar energy setup.

This 12v 200ah lithium lifepo4 solar battery is designed to provide optimal performance with a nominal voltage of 12.8V and a nominal capacity of 200Amp hours. With its robust and lightweight design, it is easy to install anywhere in your system without the need for expensive mounting hardware. And thanks to its advanced technology, this battery requires minimal maintenance and offers superior longevity compared to traditional lead acid batteries.
12V energy storage LiFePO4 Battery
Various communications can be customized
Powerful | Long cycle life | Real-time display the capacity
Specifications
| | |
| --- | --- |
| Items | Parameters |
| Single battery cell | LiFePO4 cell 100ah |
| Combination | 4S2P |
| Single battery cell Internal resistance | ¡Ü0.5m¦¸ |
| Extremely poor internal resistance of single cell | ¡Ü0.2m¦¸ |
| Charge retention capacity | ¡Ý90% |
| Nominal voltage | 12.8V |
| Nominal capacity | 200Ah |
| Charge cut-off voltage | 14.6V |
| Discharge cut-off voltage | 10V |
| Maximum continuous discharge current | 1C |
| Display | Voltage and percentage display |
| Standard charging current | 0.5C |
| Charging temperature | 0~45¡æ |
| Discharge temperature | -20~65¡æ |
| Dimension | 380*260*235mm |
| Weight | 20kg |
| Storage temperature range | 0~45¡æ |
| Storage environment humidity | RH 75% |
| Communication method | Can be customized |
| Bluetooth | Optional |
| Cycle life | ¡Ý5000times(80%DOD) |
| BMS single overvoltage protection value | 3.7V |
| BMS overvoltage release value | 3.65V |
| Single under-voltage protection value | 2.5V |
| Undervoltage release value | 2.7V |
| Instantaneous discharge current | 400A |