China's 20 Millionth New Energy Vehicle Roll-Out Ceremony in Guangzhou
On July 3rd, Guangzhou hosted the roll-out ceremony for China's 20 millionth new energy vehicle. Mr. Liu Jianhua, co-founder and president of EVE Energy, was invited to attend this significant event. The ceremony took place at the AION factory, where the remarkable Hyper GT, a high-level intelligent coupe, became the 20 millionth new energy vehicle to be produced in China. Its official entry into the market marks a momentous achievement in the history of China's automotive industry and a substantial advancement for the country's new energy vehicle sector.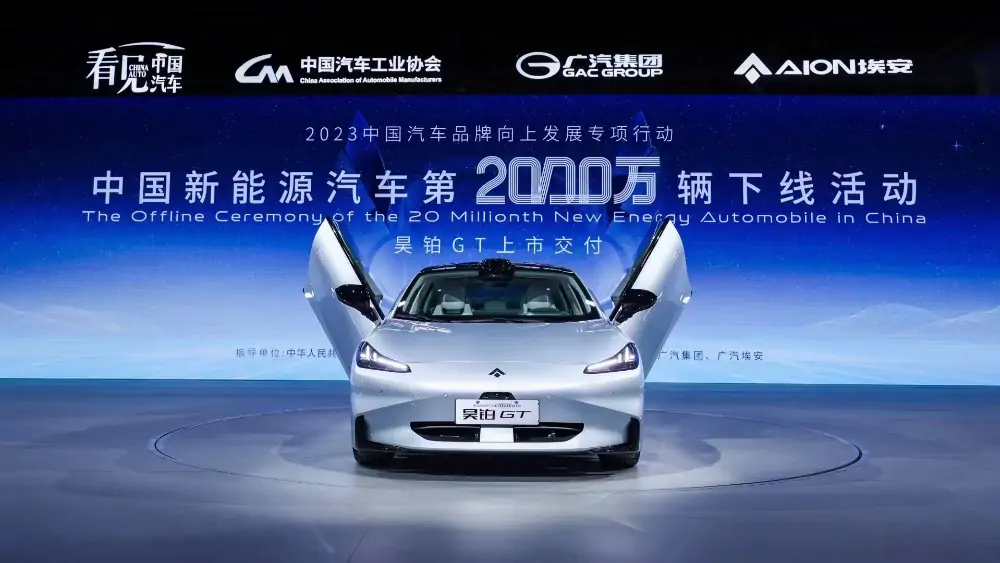 The Hyper GT represents the inaugural model of AION's prestigious Hyper brand. Built on the AION Starling architecture and the exclusive pure electric platform AEP3.0, this vehicle boasts numerous cutting-edge technologies from AION. From its exterior and interior design to its exceptional performance and intelligent driving capabilities, the Hyper GT showcases the brand's commitment to excellence.
Outstanding products rely on robust supply systems, and EVE Energy plays a vital role as the primary battery supplier for AION. The first batch of Hyper GT vehicles utilizes EVE Energy's prismatic NCM cells. These cells employ stacked technology, providing high energy density, low internal resistance, and fast charging capabilities. Such features significantly enhance the travel experience of Hyper GT users and alleviate concerns related to range and charging anxiety.
The roll-out of the 20 millionth new energy vehicle signifies not only a new starting point but also the culmination of collective efforts from all colleagues in China's new energy vehicle industry. EVE Energy remains steadfast in its mission of "Reliable and harmonious development." The company will continue working in collaboration with industry colleagues to drive progress and facilitate the high-quality development of China's new energy industry through innovative technology, superior products, and professional services.