4S 12V Active lithium Equalizer Battery balancer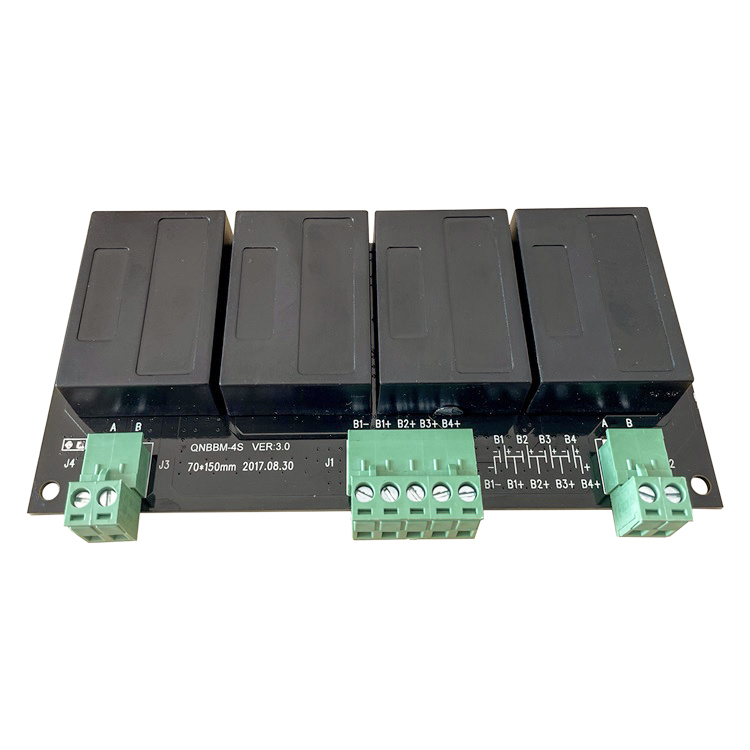 The Battery Balancer is a mutual energy transfer system with a high-frequency pulse working method. It is widely used for lithium-ion, lead-acid, NiMH batteries, and lifepo4 batteries. The primary function of a battery balancer is to balance the voltage of the batteries. The battery balancer helps you improve the performance of your battery pack!
QNBBM 4S Active Battery Balancer for Lithium Lifepo4 Li-ion LTO battery packs.



1. Suitable for 3.2V Lifepo4 cells, 3.7V rated Li-ion Li-NCM Li-polymer cells and LTO cells.
2. No limitation for capacity, valid for 1000AH+.
3. 24 hours automatically dynamic equalization.
4. Keep voltage difference within 10-20mV after balanced.
5. Prolong lifespan two times.
6. Keep the cells in an excellent and healthy state.
Specifications of 4S Battery Balancer:
Item

Parameter

Battery capacity limited

Unlimited

Battery count limited

2S~unlimited

At least balance 2 cells

Battery type

Lifepo4, liMnO4, LTO, AGM, Gel

Working voltage

2V~5V (2V lead-acid battery and lithium battery)

4V~9V (6V lead-acid battery)

9V~25V (12V lead-acid battery)

Power consumption

<50mW

Balance method

Energy transfer & Dynamic

Voltage difference after using the balancer

<10mv

<30mv (12V lead-acid)

Voltage difference VS Balance current

300mV-1A; 1V-3A

Working efficiency when balance current is 1A

>94%

Operating temperature

-40íŠ-80íŠ

Storage temperature

-40íŠ~100íŠ

BMS limited

Can work with BMS

Or work independently