60137H 2.4V 30Ah Lithium Titanate lto battery cell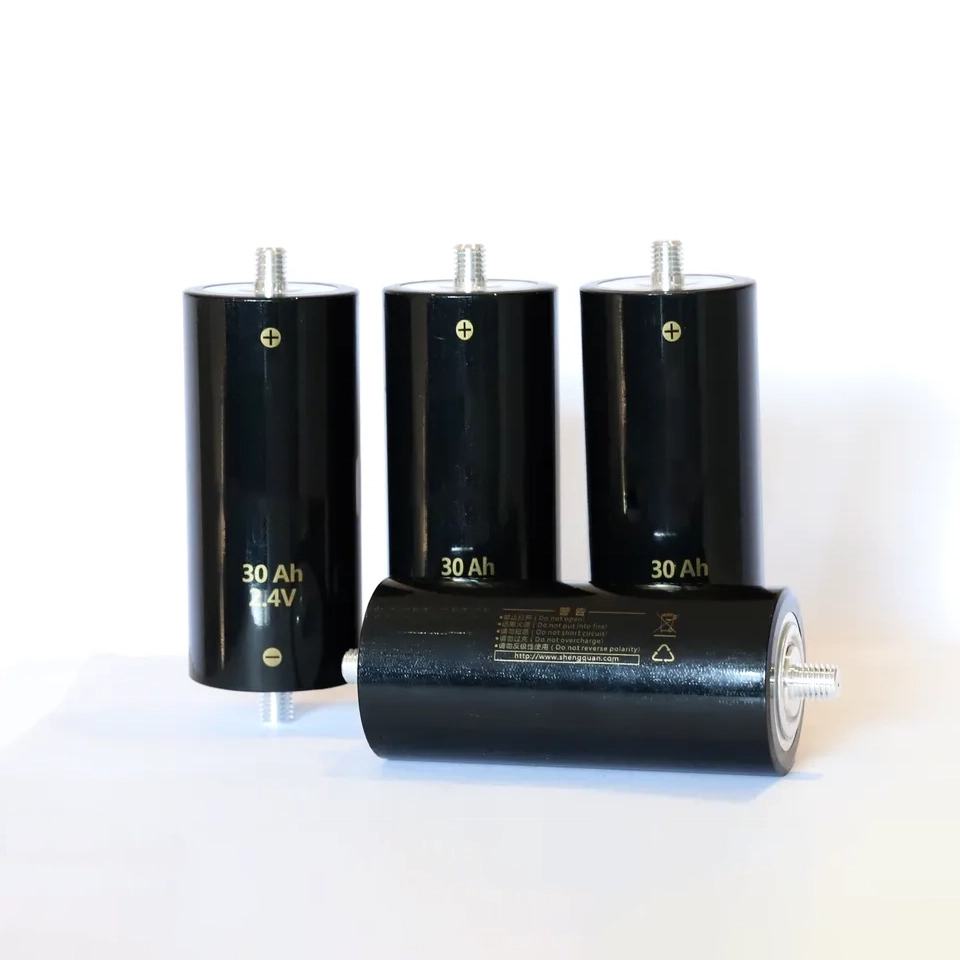 High performance Lithium Titanate Oxide (LTO) Battery cell: 60137H 30ah 2.4V LTO Battery
Items

Parameters

Rated Capacity

30Ah

Nominal Voltage

2.4V

Internal Impedance

¡Ü0.35m¦¸, AC 1KHz

Standard Charge Cut-off Voltage

2.8V

Standard Discharge Cut-off Voltage

1.5V

Maximum Continuous Charge Current

4A (120A), 25¡æ¡À5¡æ

Maximum Continuous Discharge Current

6A (180A), 25¡æ¡À5¡æ

Maximum Pulse Discharge Current(30s)

10A (300A, 25¡æ¡À5¡æ

Operating Temperature and Humidity Range

Temperature: -40~60¡æ, Humidity: ¡Ü85%RH

Recommendations for low temperature use

-20¡æ~0¡æ: Charge¡Ü0.5C£¨15A£©Discharge¡Ü1C(30A)

-40¡æ~-20¡æ: Discharge¡Ü0.5C(15A)

Storage Temperature and Humidity Range

Temperature:-40~60¡æ: Humidity£º¡Ü85%RH

Dimension

L151¡À0.7*¦Õ60.5¡À0.5mm(Thread)

Weight

870.0g¡À10g

Cycle Life

20000 cycles@80%DOD
Details




High Rate Performance
The LTO battery is the most safety lithium battery at present. It will not catch fire or explosion under collision, over charged or short circuit.
Fast Charge & Discharge Performance
The LTO battery can be used in fast charge and discharge at 8C working environment, it can be fast charged to 80% of full capacity in less than 8 minutes.
Wide Working Temperature Performance
The LTO battery can be normally used from -40¡æ to 60¡æ, it can be widely used in high and cold area, alpine region, refrigeration storage, steel mill etc.
The 60137H 2.4V 30Ah LTO battery has 2 kinds, one is with screw, another without screw. You can select the type depends on your needs.
*screws
*no screws