F602000C-50Ah 3.2V Cylindrical LiFePO4 Cell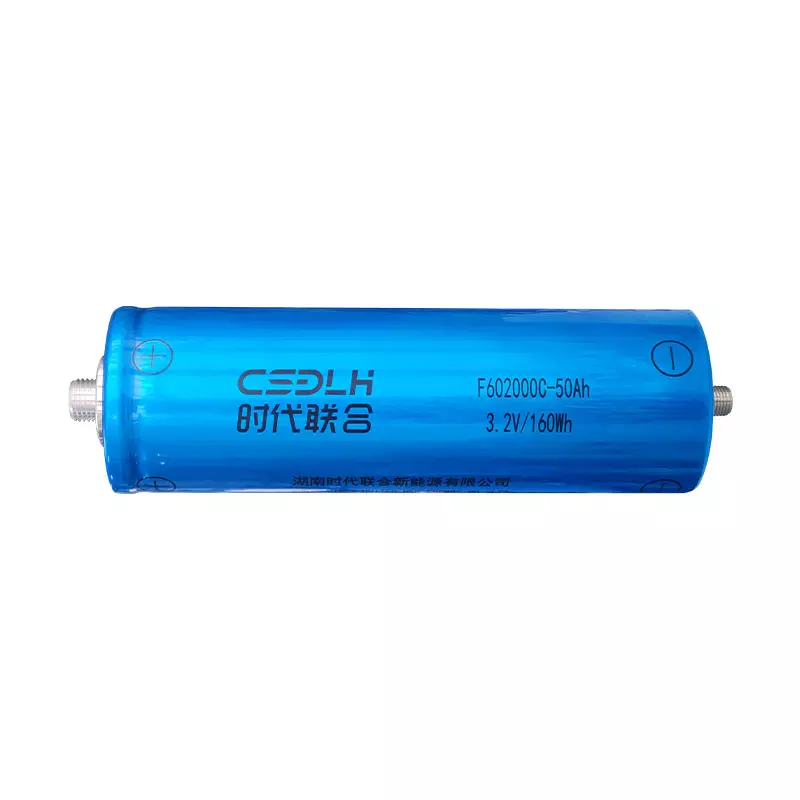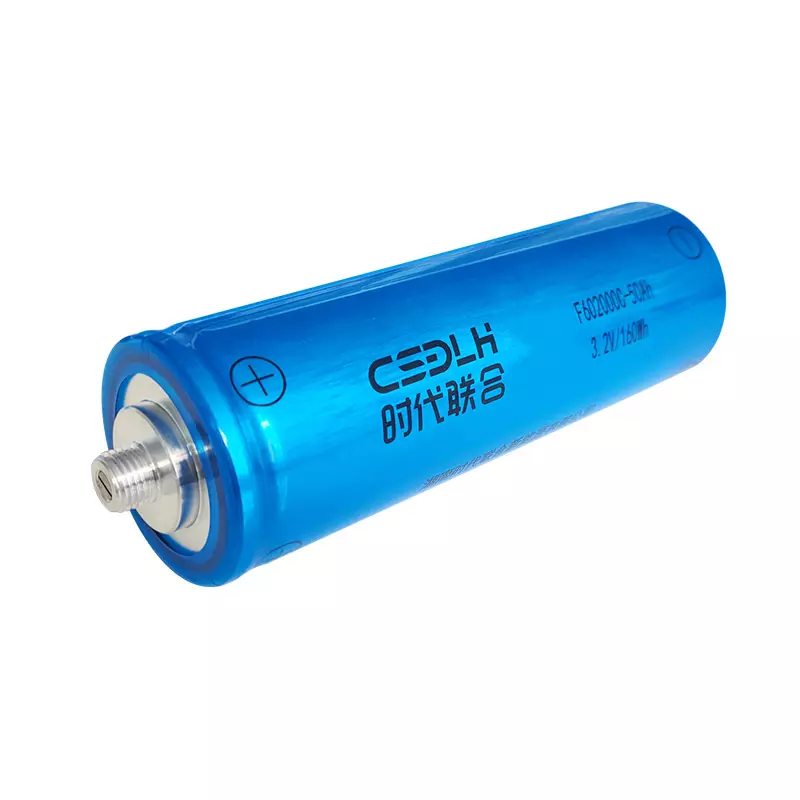 The 50ah cylindrical lifepo4 cell uses an innovative lithium battery production process, low pollution and high quality. Independent development of low-pressure safety system, higher reliability.
Compared with the traditional cylindrical battery, based on maintaining high specific energy and high consistency, it has a high capacity, Low internal resistance, low-temperature rise, high rate, long life, high safety and other advantages. Suitable for new energy storage, steam Car, ship, warehousing logistics, construction machinery and other fields.
Advantages
Full-tab
High Rate C
Low Resistance
Even Temperature Rise
High Energy Density
High Consistency
Excel. under various Temperature
Long Cycle Life
Low Pollution
High Safety
Specifications
Item

Parameters

Standard Capacity

50Ah

Nominal Voltage

3.2V

Energy Density

¡Ý145Wh/kg

Specific Power

¡Ý400W/kg

Charging Cut-off Voltage

3.65V

Discharging Cut-off Voltage

2.5V

Initial impedance

0.4¡À0.2m¦¸ AC 1kHz

Max. Continuous Charging Current

1C

Max. Continuous Discharging Current

1C

Max. Pulse Charging Current

2C@30 s£¬25¡À2 ¡æ

Max. Pulse Discharging Current

3C@30 s£¬25¡À2 ¡æ

RT cycle Life

3000Cycles¡Ý80%, 1C/1C, 25¡À2 ¡æ

Operating environment

Charging: 0 ¡æ~55 ¡æ, Discharging: -20 ¡æ~55 ¡æ

Relative humidity: ¡Ü85% RH

Cell weight

1100¡À100g

Pack mode

The cell needs to be horizontally packed.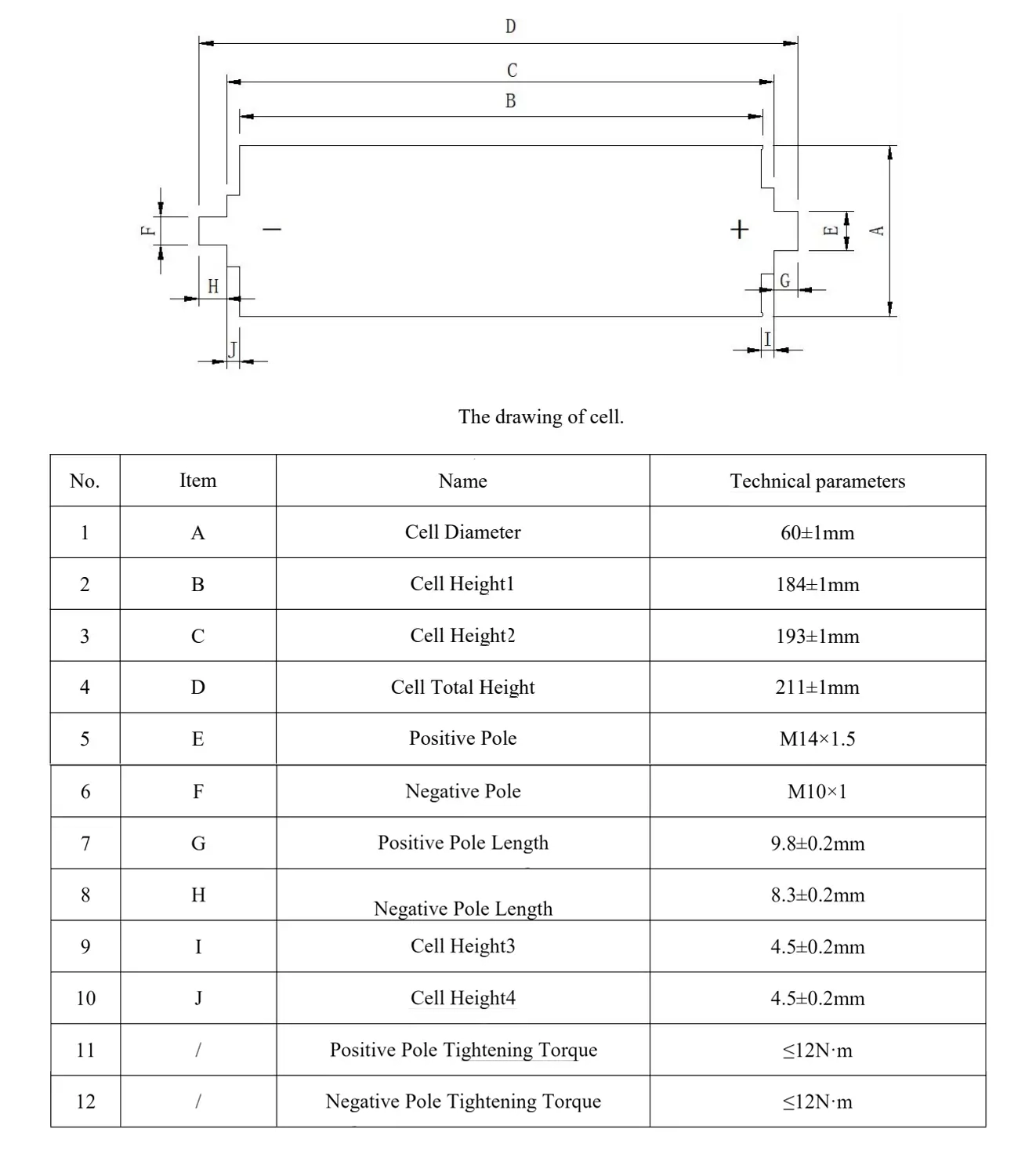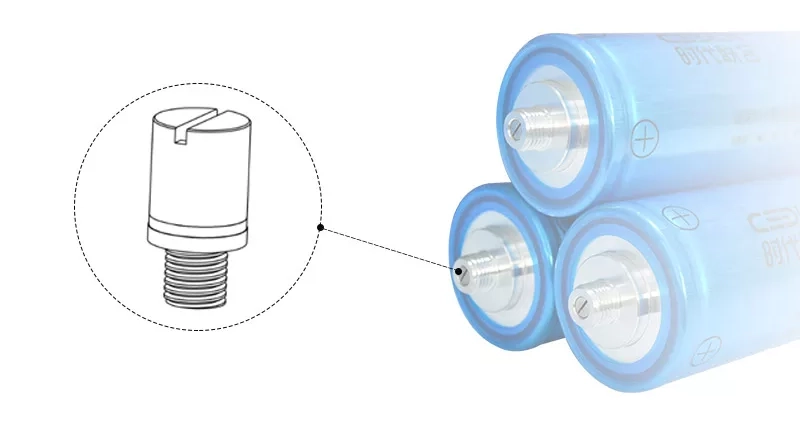 Self-development low pressure relief valve system which can balance the internal and external pressure of the battery automatically, also resolved the expansion probile of the tradional battery, with high safety and reliability
Application
E-Vehicle, construction Machinery, material Handling, electric low speed vehicle, marine, energy storage