Fortune 36130265-100PF LiFePO4 Battery 3.2V 100Ah Prismatic Cell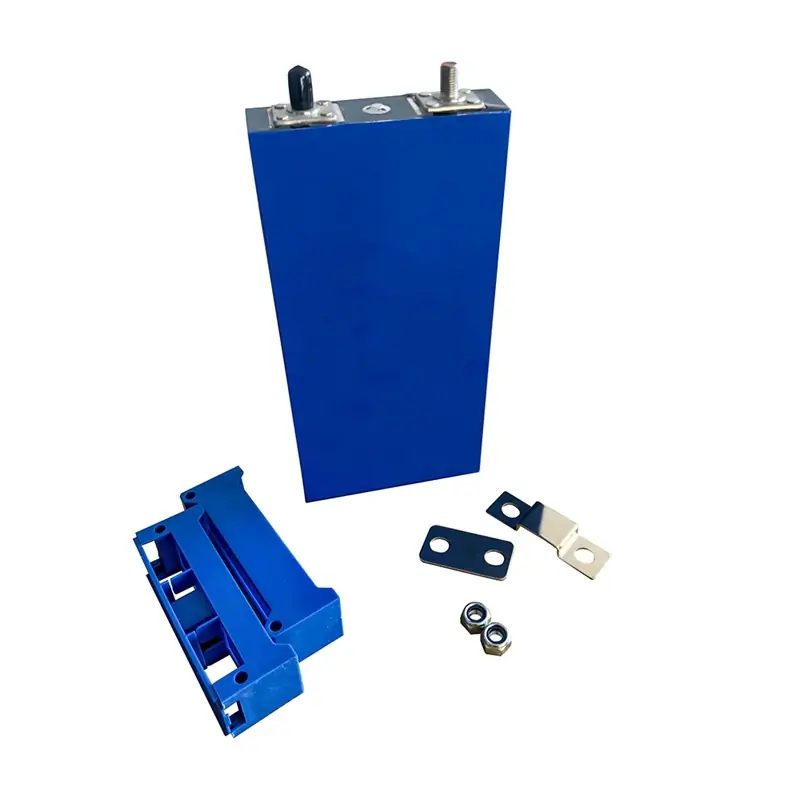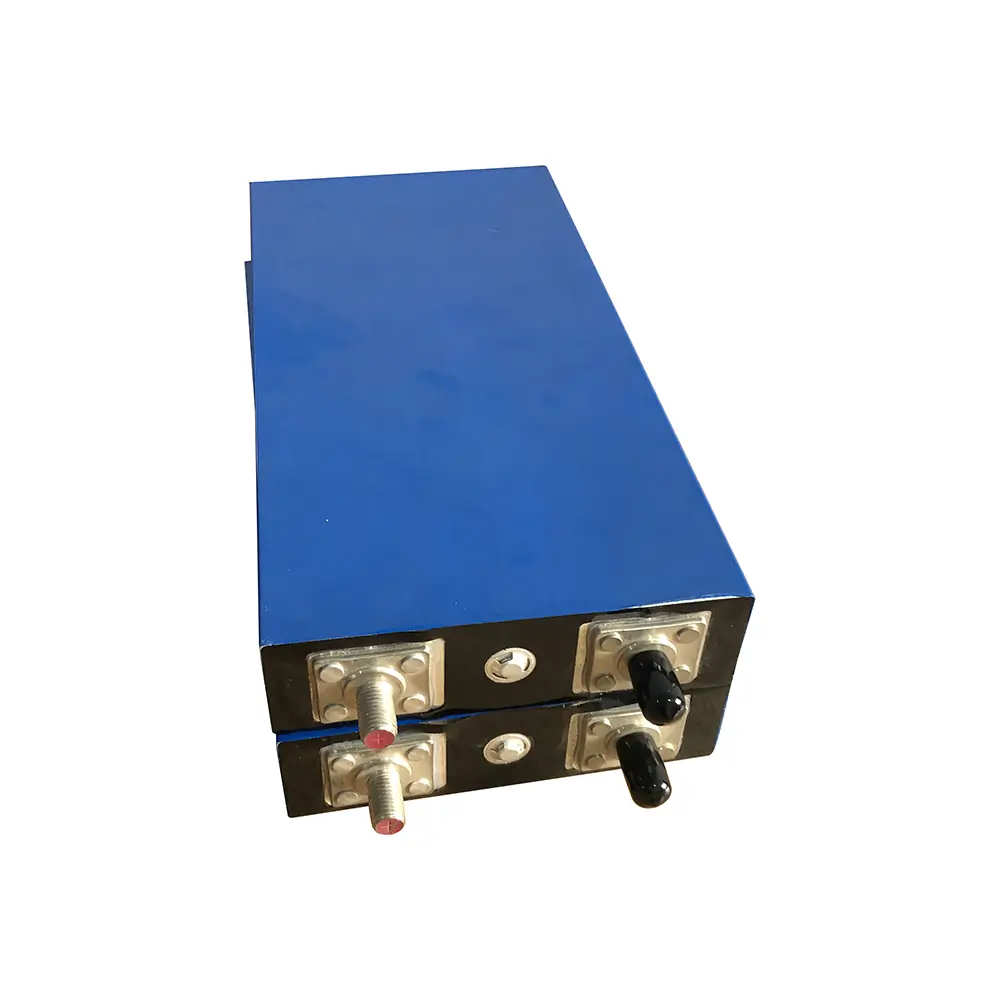 Fortune LiFePO4 Battery Cell has the characteristics of fast charging, high energy storage, ultra low impedance, ultra high energy ratio and energy storage efficiency. It is safer, more environmentally friendly, more stable and more efficient.
Features
¡Ý4,000 cycles at 80% Depth of Discharge at 0.5C

Built with the safest Lithium Iron Phosphate chemistry in prismatic aluminum cells

Nanometer LiFePO4 cathode ensures durability, higher power output performance, and superior lowtemperature performance

2C constant discharge rate outperforms normal 1C rate batteries

Consistency of each individual cell maximizes packs capacity

Copper stud terminal design, no welding needed, can use an impact gun

Built to last, ideal for powering heavy-duty industrial vehicles and machines
Specifications
Parameter

Capacity£¨Ah£©

100

Product category

Prismatic aluminum case

Thickness£¨mm£©

36

Width(mm)

130

Height(mm)

290

Nominal voltage(V)

3.2

Weight£¨Kg£©

2.7

Standard current discharge£¨A£©

0.5C

Operating voltage range(V)

2.2¡«3.65

Operating temperature range(¡æ)

-20¡«55

Maximum charge rate (Continued)

1C

Maximum discharge rate (Continued)

2C

Cycle life

80%DOD¡Ý2500 times

We provide busbars, nuts and battery holders for custmomers who use 100ah
fortune lifepo4 battery cells
DIY battery packs.
The holders can not only facilitate the installation of the battery modules, but also ensure the gap between the batteries, prevent the battery expansion, and help the battery heat dissipation to improve the performance of batteries.
Performance Curves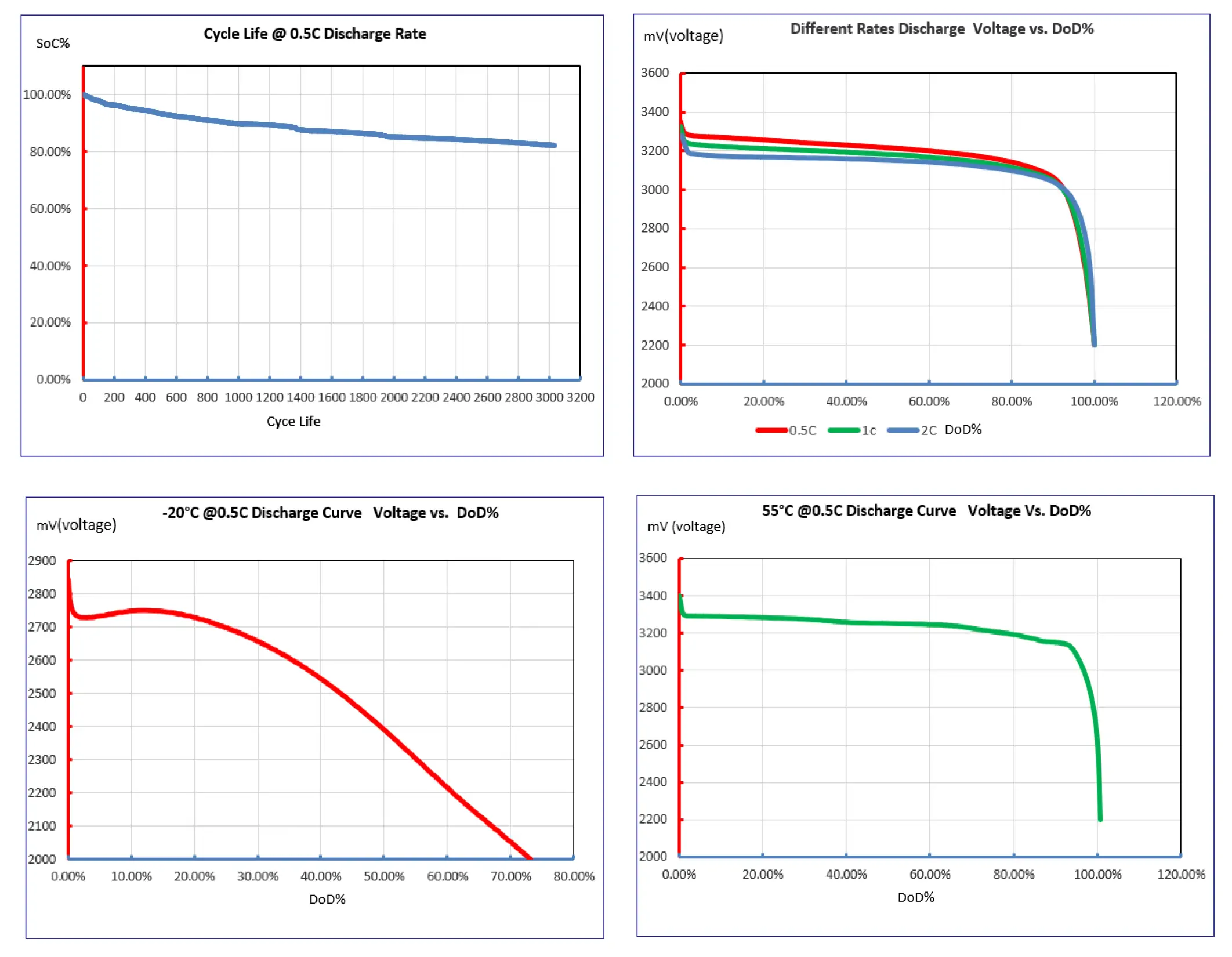 Precautions and Safety Instructions
1 Standard cell Precaution

s

a. Do not expose the cell to extreme heat or flame.
b. Do not short circuit, over-charge or over-discharge the cell.
c. Do not subject the cell to strong mechanical shocks.
d. Do not immerse the cell in water or sea water, or get it wet..
f. Do not disassemble or modify the cell.
g. Do not handle or store with metallic like necklaces, coins or hairpins, etc.
h. Do not use the cell with conspicuous damage or deformation.
i. Do not connect cell to the plug socket or car-cigarette-plug.
j. Do not make the direct soldering onto a cell.
k. Do not touch a leaked cell directly.
l. Do not use for other equipment.
m. Do not use Lithium-ion cell in mixture.
n. Do not use or leave the cell under the blazing sun (or in heated car by sunshine).
o. Keep cell away from children.
p. Do not drive a nail into the cell, strike it by hammer or tread it.
q. Do not give cell impact or fling it.


2.Cell Operation Instructions
2.1 Charging

a. Charge the cell in a temperature range of 0¡ãC to + 50¡ãC.
b. Charge the cell at a constant current of 0.3Cuntil 3.65V, and then at a constant voltage of 3.65V until 0.05C. Charge rates greater than 1C are NOT recommended. (C : Rated Capacity of cell)
c. Use a constant current, constant voltage (CC/CV) lithium-ion (Li+) cell charge controller.
d. Do not continue to charge cell over specified time. ¡£


2.2 Discharging

a. Recommended cut-off voltage to 2.2V. Recommended max continuous discharge current is 3C¡£
b. For maximum performance, discharge the cell in a temperature range of -20¡ãC to +50¡ãC.


2.3 Storage Recommendations

In case of long period storage (more than 3 months), storage the cell at temperature range of ¨C10 ~ +45¡ãC, low humidity, no corrosive gas atmosphere£¬No press
on the cell£»And more than 3 months need to put a charge according to the standard charge and discharge process